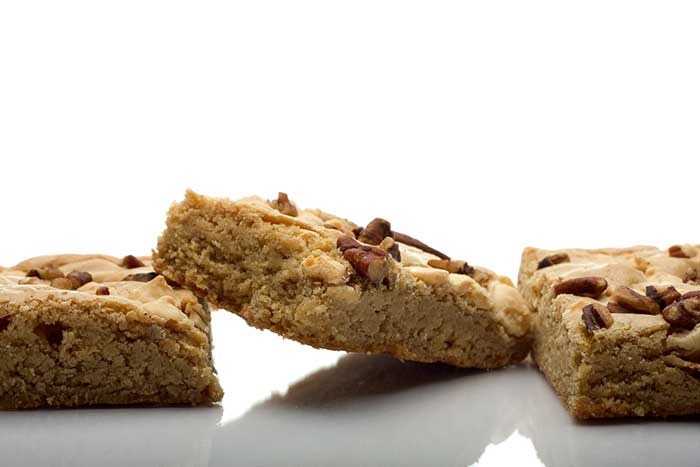 Ingredients
l cup butter
2 cup sugar
4 eggs
1/4 teaspoon salt
2 teaspoons almond extract
2 cus flour
4 tablespoons sugar
3/4 cup chopped pecans
Directions
Combine butter & 2 cups sugar in top of double boiler.  Cook & stir until butter melts & sugar dissolves. Remove from heat.
In mixing bowl, beat eggs until light.  Add to mixture in top of double boiler.  Transfer to mixing bowl.
 Add salt & almond extract.  Add flour.  Beat well.
Spread dough in greased 9 X 13 pan.
Sprinkle dough with 4 tablespoons sugar & pecans.  Bake at 325 for 30 min.