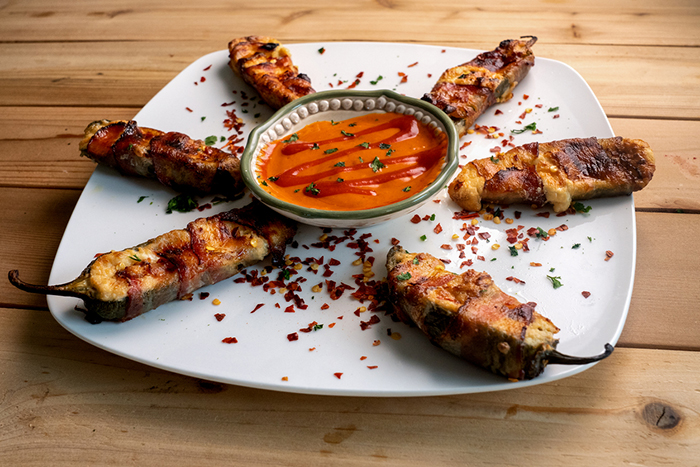 Ingredients
1.5 lbs. Venison Tenderloin (Backstrap)
1 lb. Bacon
One 8-ounce package Philadelphia Cream Cheese
1 Vidalia Onion
6 Jalapeño Peppers
1 8-ounce jar Zesty Italian Dressing
Directions
Cut the meat into 1″ to 1 ½" squares and marinade in Zesty Italian dressing for 4-6 hours. Slice the bacon strips in half and layout on a flat surface.
Slice Jalapeno peppers ¼" thick. (You can remove the seeds for less "heat").
Slice the onion and then quarter the slices. On one edge of a slice of bacon place 1 tsp. of Cream Cheese. Follow by pressing a piece of meat into the cheese, followed by a pepper slice and then a slice of onion.
Starting on the end of the bacon with the ingredients, roll the bacon strip and seal it with a toothpick. Continue with the next strip of bacon, etc.
Place on a gas or charcoal grill on medium to medium-high heat until bacon is crisp on one side. Flip and grill until bacon is crisp on opposite side. Let the Poppers rest for 3-5 minutes. Enjoy!