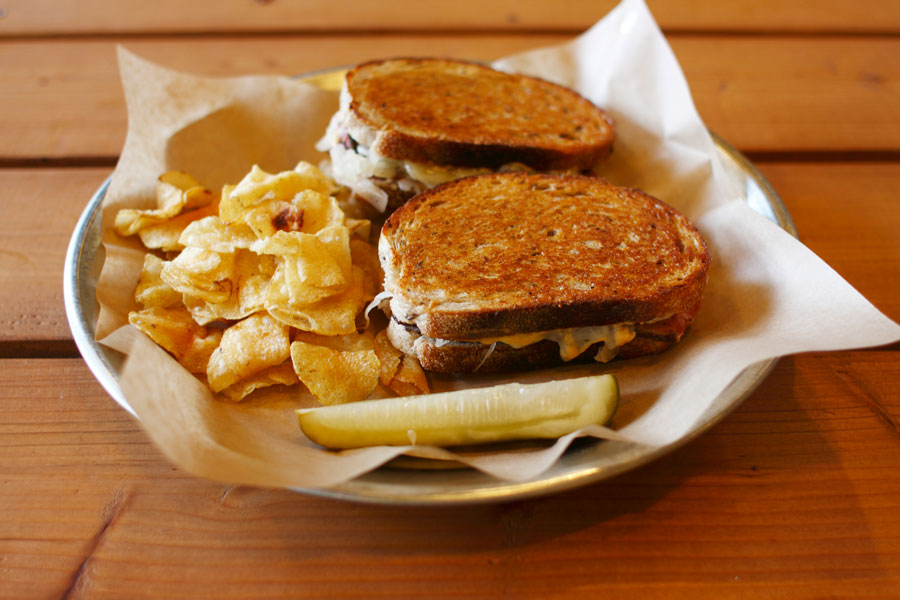 1 medium zucchini, cut lengthwise into 1/4-3/8 inch slices
4 ounces mushrooms
1 small red bell pepper, seeded and cut into 3/4 inch slices
4 pieces rye bread
2 tablespoons Thousand island dressing (dairy free)
1-2 teaspoons Bragg's liquid aminos or low sodium soy sauce
2-3 tablespoons sauerkraut, drained
2 pieces non-dairy Swiss cheese
Marinate the zucchini, peppers, and mushrooms by spraying or brushing with Bragg's liquid aminos. Lightly spray vegetables with olive oil to prevent sticking on the grill. Grill over a charcoal fire until cooked medium well. Assemble the sandwiches starting with cheese. Add the grilled vegetables, topping with sauerkraut and thousand island dressing. Toast the sandwiches in a nonstick pan until the cheese melts.