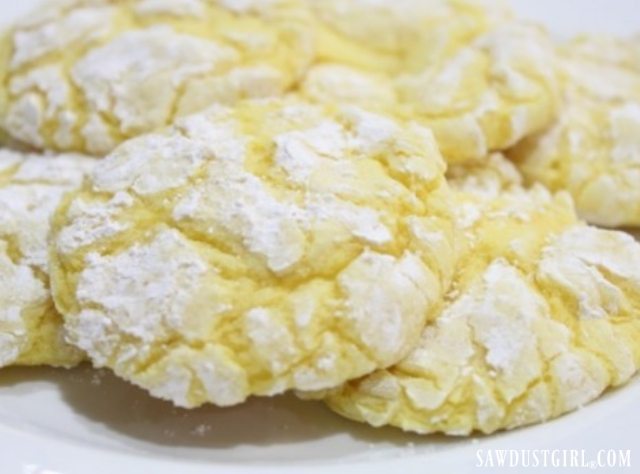 Ingredients
1  supreme lemon cake mix with pudding
2 eggs
1/3 cup oil
1 teaspoon lemon extract
1 cup white chocolate chips
1/3 cup confectioners sugar
Directions,
Preheat oven at 375 degrees.
In bowl, combine cake mix, eggs, oil, and extract with hand mixer for 2 – 3 mins.
Add white chocolate chips.
Drop teaspoon of dough into confectioners sugar.
Roll them around until they are covered with the sugar.
Place on an ungreased, parchment paper lined cookie sheet, 2 inches apart.
Bake for 6-8 mins.  They should be light brown on bottom and cracks on top.
You can use confectioner sugar on your hands to make it easier to handle dough.  You can also put the dough in the fridge for several hours to make it not so sticky when handling.
Let cool on cookie sheet for 2 mins before removing.