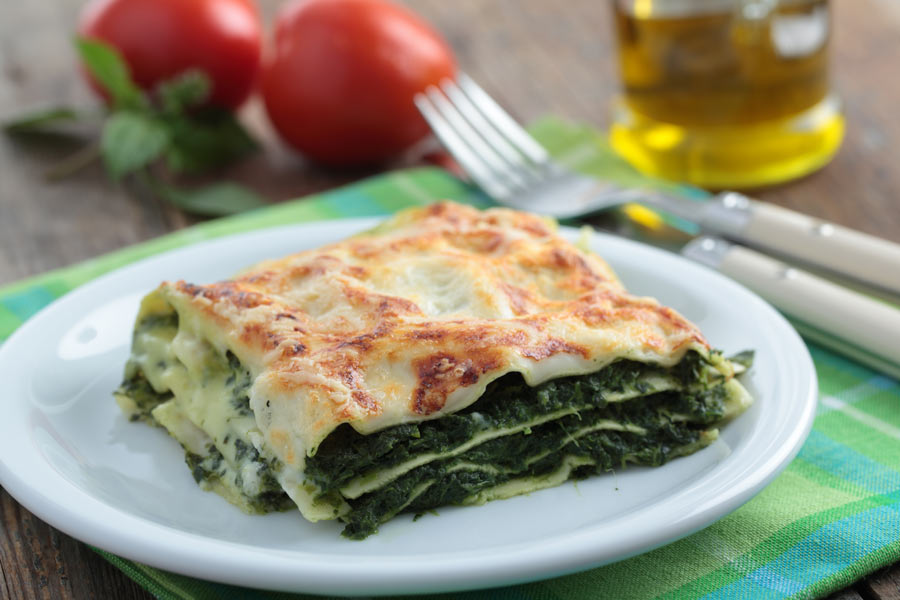 1 pound small curd cottage cheese
1 1/2 cups (12-ounces) shredded mozzarella cheese, divided
1 egg
1 (10-ounce) package frozen chopped spinach, thawed and drained
1 teaspoon salt
1/8 teaspoon black pepper
3/4 teaspoon oregano
4 cups spaghetti sauce
8 ounces lasagna noodles
1 cup water
Directions
Preheat oven to 350 F.
Combine cottage cheese, 1 cup mozzarella, egg, spinach, and seasonings.
Butter a 9×13 inch casserole. Layer one third sauce, one third noodles, and half of cheese mixture; repeat. Layer remaining one-third noodles and sauce and sprinkle with remaining 1/2 cup shredded mozzarella.
Pour water around edges and cover tightly with foil. Bake one hour 15 minutes, or until bubbly. Let stand 15 minutes before serving.
Lasagna may be prepared ahead and refrigerated, adding the water just before baking.