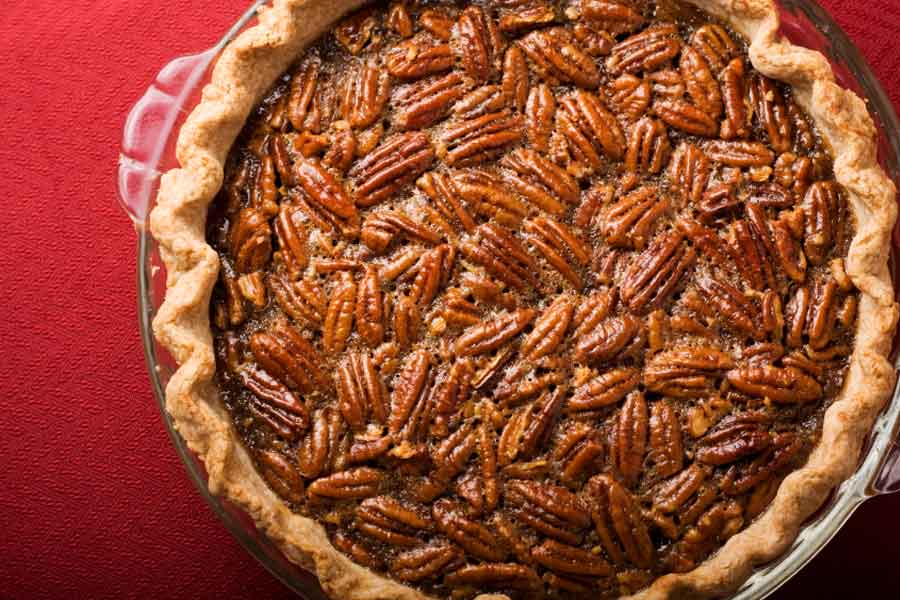 Ingredients
1/4 cup butter
1 cup sugar
4 large eggs, beaten
1 cup corn syrup
2 teaspoons vanilla
1/4 teaspoon salt
1 tablespoon Southern Comfort Whiskey
1 unbaked 9 inch deep dish pie shell
1 1/4 cups pecans, coarsely chopped or whole
Directions
In a 2 quart pot, combine the butter, sugar and corn syrup.  Cook over low heat, stirring continuously until sugar melts.  Cool to room temp.
Add 1/4 cup cooled mixture to beaten eggs and stir till combined.
Add the egg mixture, vanilla, salt, and Southern Comfort to butter/sugar mixture and beat until completely combined.
Place pecans in unbaked pie shell.
Pour filling mixture over pecans.
Bake at 325 degrees for 50 to 60 minutes.
Let pie cool before cutting.