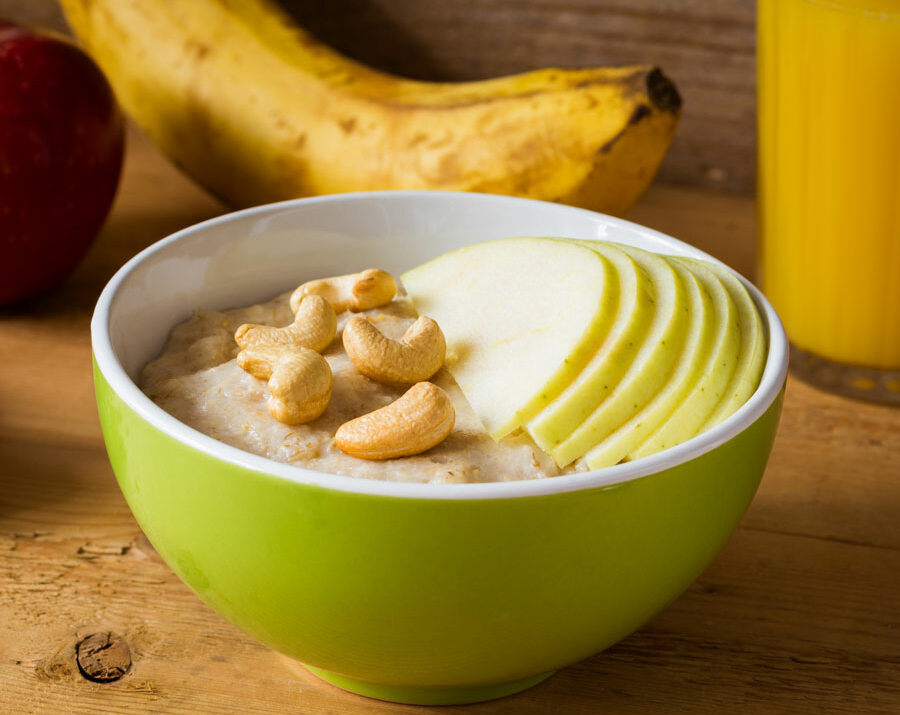 Ingredients
1 apple per person, cored and diced
1 tablespoon olive oil (or butter), per apple.
1/4 cup cashews, per person
juice of half a lemon
1/4 cup water, per person
salt, pepper, & curry powder, to taste
1/2 cup cooked oatmeal, heated, per person
Directions
Stir fry the apple (s) over medium heat until the fruit browns and begins to soften.
Season with salt, pepper and curry powder.
Mix in water and lemon juice.
Reduce heat and cook until most of the liquid is absorbed by the fruit.
Toss in the cashews and stir.
Taste a piece of apple and adjust seasoning.
Serve over oatmeal.