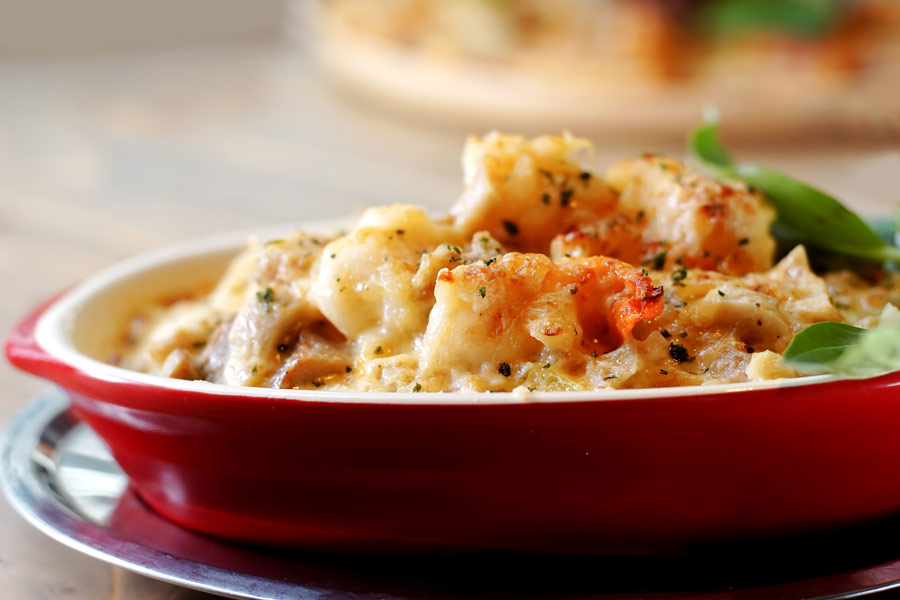 1 pound salmon filets
Old Bay seasoning
salt and pepper, to taste
1/3 to 1/2 cup mayonnaise
16 ounce jar Chi Chi's salsa
parmesan cheese
mozzarella cheese
Preheat oven to 375 F. Cut salmon into 2″ squares and cover bottom of 9X13 pan. Sprinkle generously with Old Bay seasoning. Salt and pepper to taste. Spread thinly with mayonnaise. Pour 16oz. jar of Chi Chi's salsa over all. Sprinkle with parmesan and mozzarella cheese. Bake 45 minutes at 375 F. Serve over rice if desired.
I don't know why this is called "lasagna", but it is a family and guest favorite. We used to be salmon tournament fishermen, back in the day when Lake Michigan and Lake Huron produced amazing catches, and this recipe became a regular on our menu during the summer tournament season.