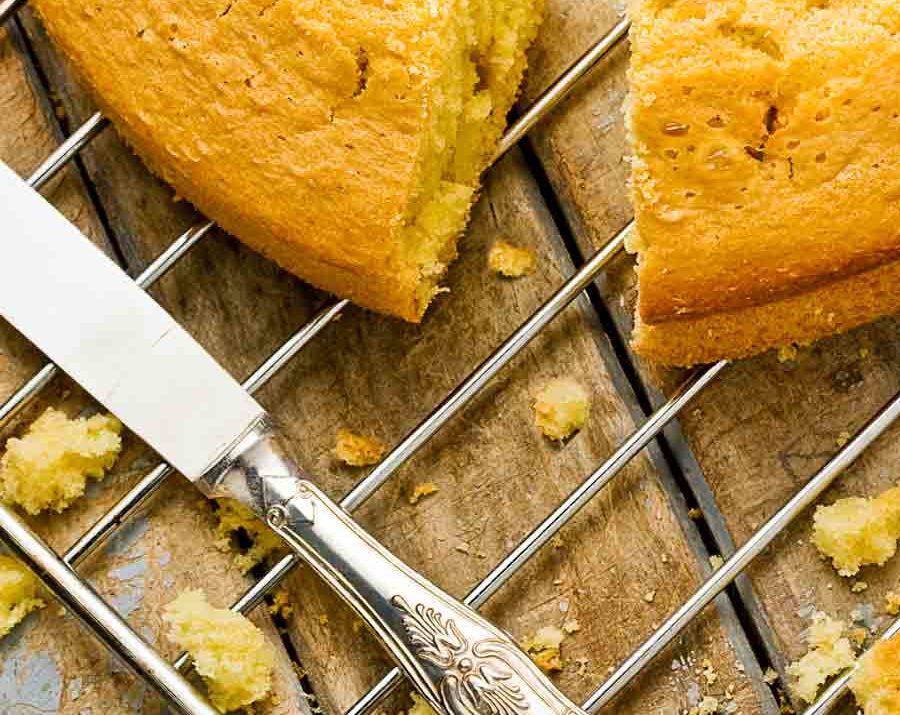 Ingredients
1 angel food cake mix, baked using the directions for 2 loaf pans
2 sticks butter, room temperature
6 cups powdered sugar
1/2 cup light rum
1 pound pecans, finely ground
Directions
Cut the cooled angel food cake into 1 1/2 inch slices; cut each slice into 4 squares. Set aside.
Place the butter in a large mixing bowl; blend with mixer on low speed until creamy, about 1 minute.  Gradually add the powdered sugar, blending on low speed for 1 minute. Scrape down the sides of the bowl with a rubber spatula.  Add half the rum, then blend again on low speed for 1 minute, adding more of the remaining rum until you get a frosting that is spreading consistency but not runny.
Spread out the ground pecans in a shallow pan.
Spread rum frosting generously on all sides of each cake square, then dredge the squares in the ground pecans.  Transfer the rum cakes in one layer to a waxed paper-lined plastic storage container to chill before serving.  Can be stored in an airtight container in the refrigerator for up to 2 weeks.
Makes about 36 rum cakes.