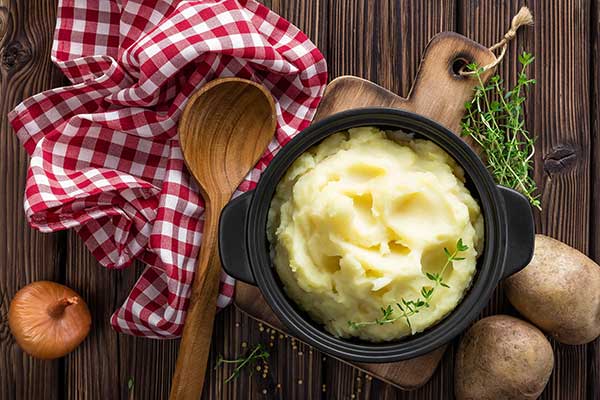 Ingredients
5 pounds  potatoes
2   (8-ounce) cream cheese sticks
1 (16-ounce) sour cream
2 teaspoon onion salt
1 teaspoon salt
1/4 teaspoon pepper
1 stick butter, softened
Directions
Peel and cook the potatoes, drain well, then mash them in a mixer.
Add remaining ingredients and blend well.
Eat right away or put into fridge. Will thicken up more if refrigerated; they tend to be thinner if used immediately. May be kept in the fridge for up to one week.