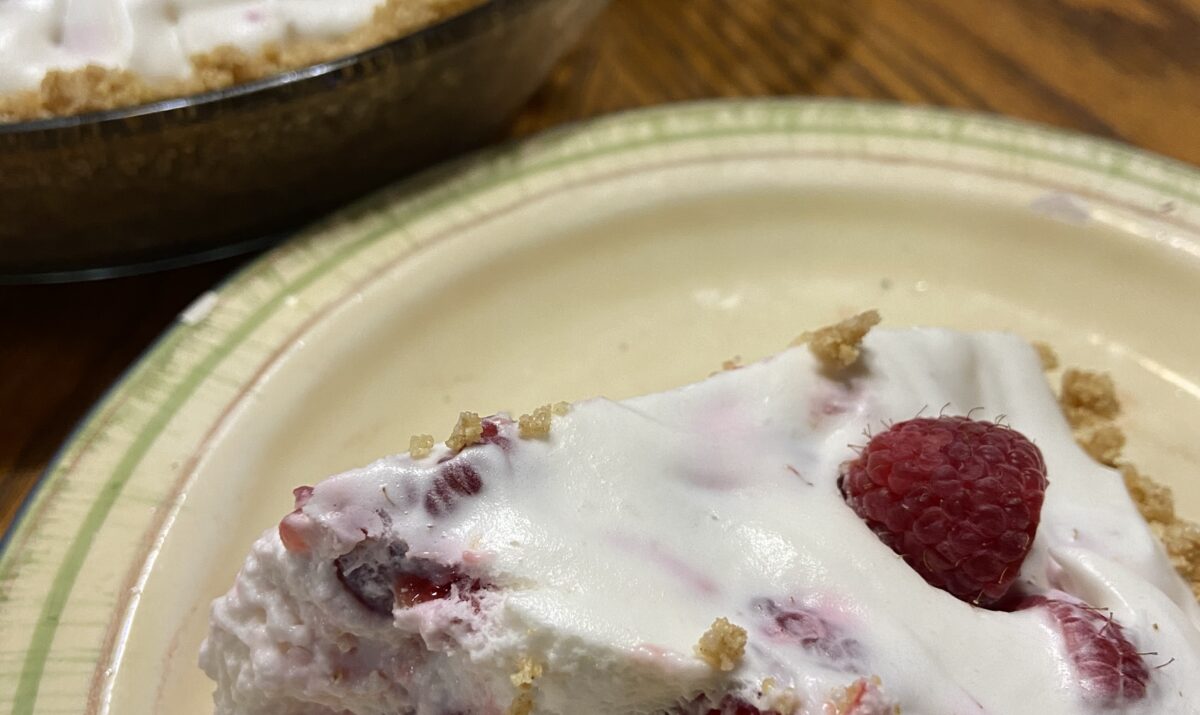 1 1/2 cups graham crackers, crushed
1/4 cup granulated sugar
1/2 cup butter, melted
1/2 cup milk
8 ounces marshmallows
1 cup heavy whipping cream (1 pint)
1 quart fresh raspberries
In a medium bowl, add the crushed graham crackers, sugar and butter. Stir until combined Press into a pie pan and refrigerate until ready. Meanwhile, in a glass bowl, melt together milk and marshmallows in microwave for 30 seconds at a time, stirring at each interval. Cool until room temperature, stirring periodically. Beat heavy whipping cream until stiff peaks. Fold into cooled marshmallow cream mixture. Fold raspberries into marshmallow mixture. Pour the mixture into the prepared graham cracker crust. Refrigerate for at least 4-5 hours or overnight.