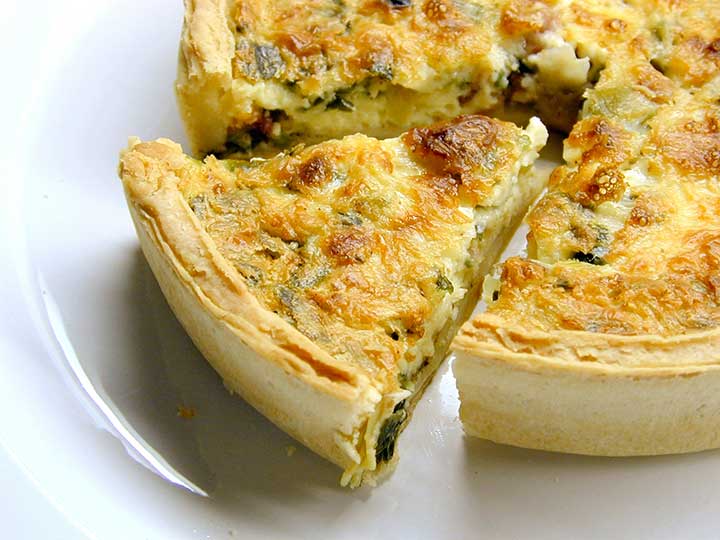 Ingredients
2 cups whipping cream
1 cup milk
6 eggs
1 teaspoon salt
1/2 teaspoon pepper
1 teaspoon dry mustard
1 pound bacon
1 package frozen spinach
3 cups swiss cheese
Pie Crust (to shortcut, you can use pre-made pie crust)
2 cups flour
1 teaspoon salt
2/3 cup butter flavor shortening
approximately 10 tablespoons ice water
Directions
Mix together pie crust with pastry cutter
Roll out and put in a 9×13 dish.
Poke holes in bottom of crust with fork and cook pie crust half way (approximately 15 minutes)
Cook bacon and crumble.
Cook and drain spinach.
Add spinach and bacon to the pie crust.
Sprinkle with cheese.
In a blender mix: whipping cream, milk, eggs, salt, pepper, & dry mustard.
Pour mixture over bacon, cheese, & spinach.
Bake @ 375 degrees for 45 minutes.