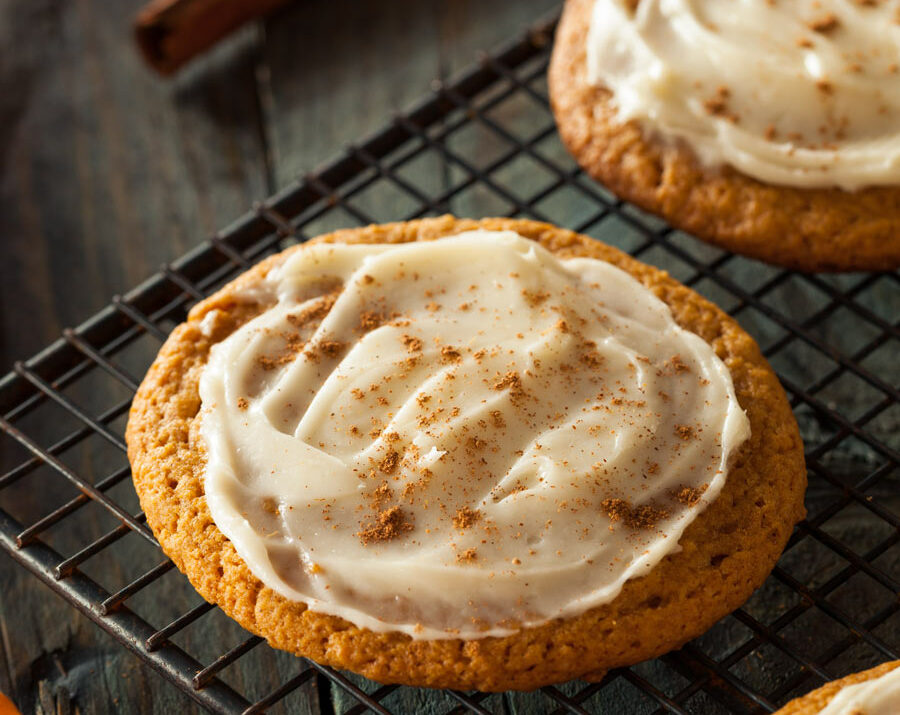 1 cup sugar
1 cup shortening
1 egg
1 cup canned pumpkin
1 teaspoon baking soda
1 teaspoon baking powder
1 teaspoon cinnamon
1/2 teaspoon salt
2 1/2 cups flour
2 teaspoons vanilla
Frosting:
2 cups powdered sugar
2 tablespoons butter
2 tablespoons milk
2 teaspoons vanilla
chopped walnuts
Cream sugar, shortening and egg. Stir baking soda into pumpkin, then add to the mixture. Add dry ingredients and vanilla. Drop by teaspoon onto greased baking sheet. Bake at 350 F for 12-15 minutes. To make frosting, mix all ingredients (except walnuts) together. Frost cookies and sprinkle the top of cookies with chopped walnuts.