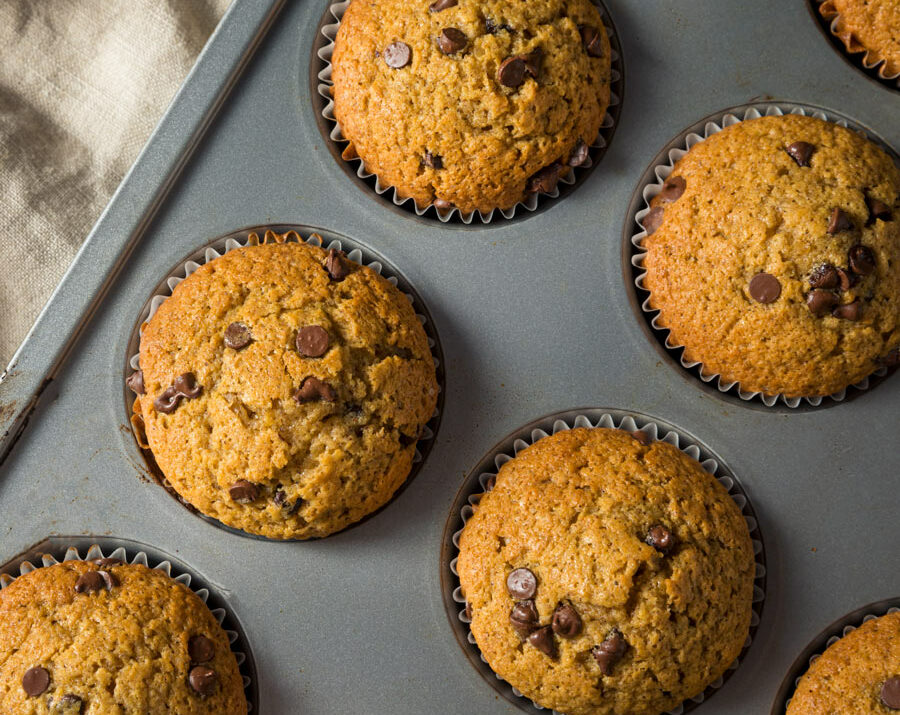 4 eggs
1 1/2 cups sugar
1 (15-ounce) can pumpkin
1 cup vegetable oil
1/2 cup orange juice
3 cups all-purpose flour (I use King Arthur's whole wheat white flour)
2 teaspoons baking soda
2 teaspoons baking powder
1 teaspoon ground cinnamon
1 teaspoon salt
2 cups (12 ounces) semisweet chocolate chips
In a large mixing bowl, beat eggs, sugar, pumpkin, oil and orange juice until smooth. Combine flour, baking soda, baking powder, cinnamon and salt; add to pumpkin mixture and mix well. Fold in chocolate chips. Fill greased or paper-lined muffin cups three-fourths full. Bake at 400 F for 16-20 minutes or until muffins test done. Cool in pan 10 minutes before removing to a wire rack. Yield: about 24 standard size muffins.