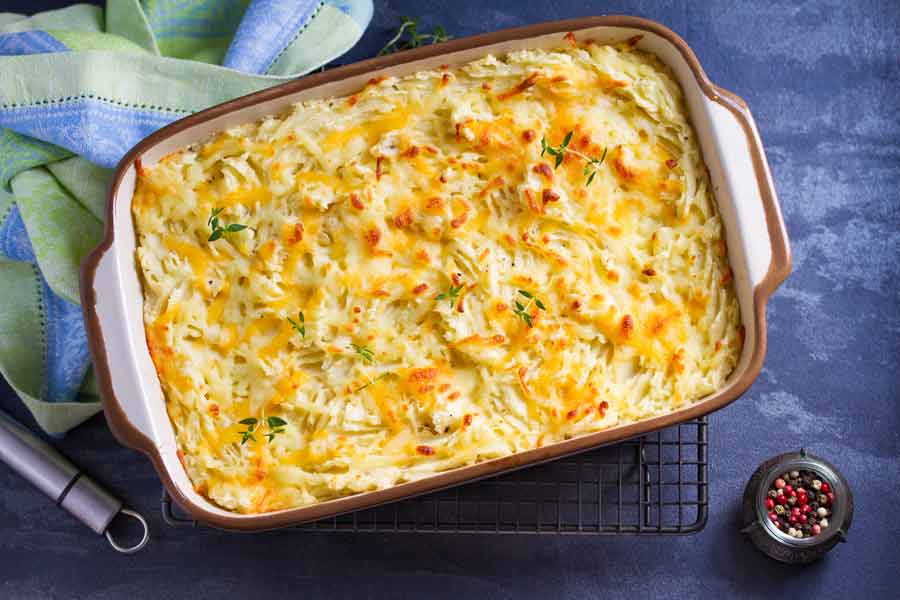 8 medium potatoes
3 cups small curd cottage cheese
2/3 cup sour cream
2 tablespoons finely minced onion
1 1/2 tablespoons salt
1/4 cup melted butter
1/2 cup slivered, toasted almonds, optional
Boil potatoes and drain. Mash potatoes and then add cottage cheese, sour cream, onion and seasonings.  Blend well.  Spoon into a greased 2 quart casserole dish.  Brush with the melted butter.  Bake at 350 degrees for 35-40 minutes or until hot.  You may place dish under the broiler for a few minutes to brown the top.  Sprinkle with the almonds, if desired.  Good with ham!