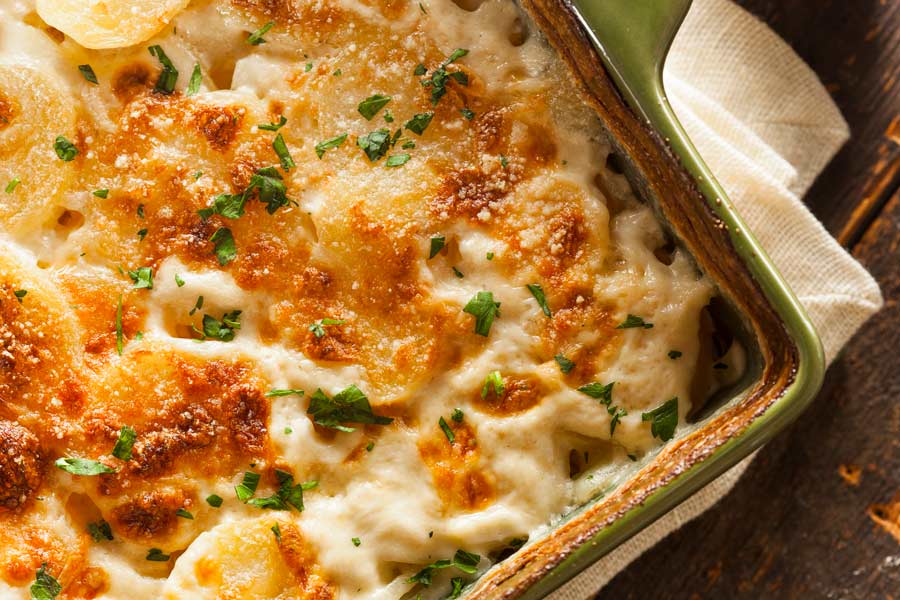 3 pounds Yukon Gold potatoes
1 pound grated Parmesan cheese (from a wedge, not a shaker)
salt and pepper
minced garlic
2 cups heavy cream
Slice potatoes to make 1/8" rounds and submerge in a bowl of cold water while slicing. Butter a large casserole dish ( or use 2 casseroles, it freezes well).
Layer potatoes on bottom and sprinkle with salt, pepper, garlic, and cheese. Repeat layers until potatoes are gone. Pour heavy cream over all and cover with foil. Bake in preheated oven at 350 F for an hour. Remove foil and bake 10 minutes more or until top is browned.
Elizabeth  Knapp
Great Lakes Energy