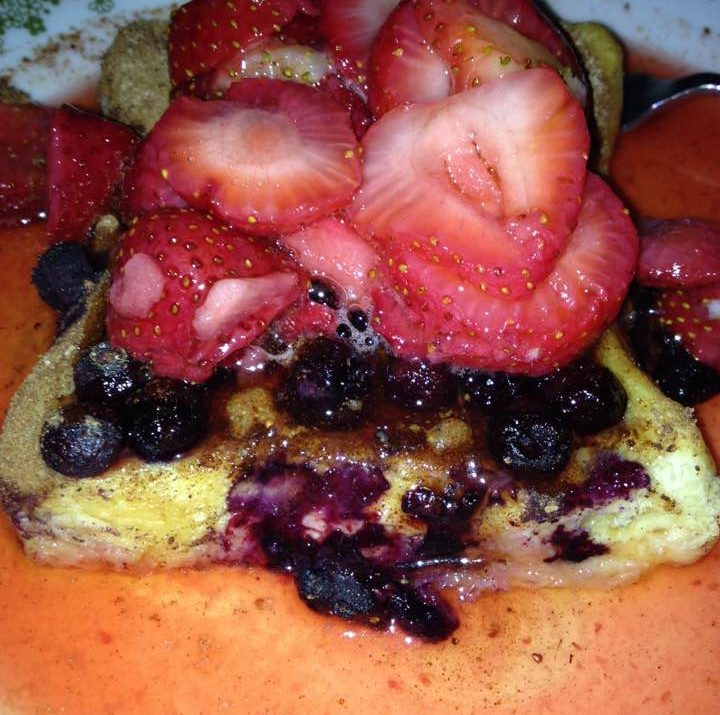 Ingredients
6 pieces Texas Toast
5 eggs
3/4 cup milk
1/4 teaspoon baking powder
1 teaspoon vanilla extract
1 pint strawberries
12 ounce blueberries
1/4 cup sugar
1 teaspoon apple pie spice
1/2 cup sugar
Directions
The night before, place the Texas toast in a 9×13 pan.
In a small bowl combine eggs, milk, baking powder and vanilla extract. Pour mixture over bread.
In a separate bowl, slice strawberries and pour 1/2 cup sugar on them.
Cover french toast and strawberries and refrigerate over night.
In the morning, preheat oven to 350 F.
In a bowl, combine blueberries, sugar and apple pie spice.
Put Texas toast in another 9×13 pan. (Note: you must use another pan to prevent sticking)
Top with blueberry mixture.
Bake for 30 to 35 minutes.
This recipe makes its own sauce but it can be served with maple syrup.