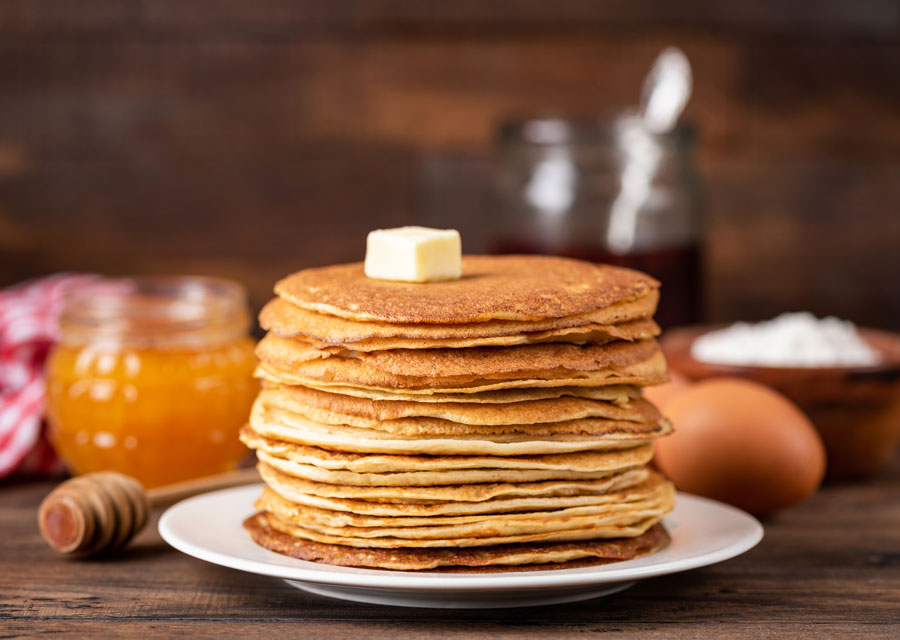 1 cup buckwheat flour
1 1/2 teaspoons white sugar
1 teaspoon baking powder
1/4 teaspoon salt
1/4 teaspoon baking soda
1 1/4 cup buttermilk
1 large egg
1/4 teaspoon vanilla
1 tablespoon shortening
maple syrup or honey, for serving
Sift together flour, sugar, baking powder, baking soda, and salt. Slowly mix in milk, egg, vanilla and shortening until smooth. Grease skillet. Drop batter by large spoonfuls. Cook 3-4 minutes until bubbles form and edges are crisp. Flip and cook another 2-3 minutes until brown. Repeat with remaining batter. Serve with maple syrup or honey.