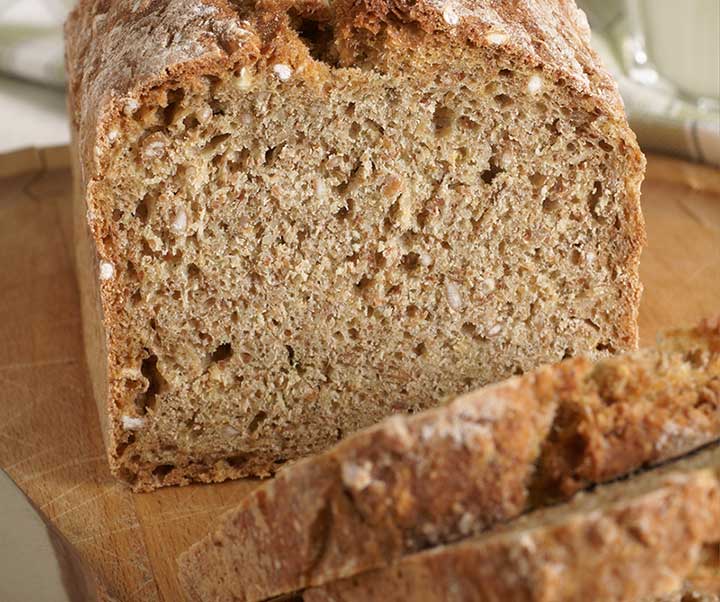 1 packet of yeast, quick or regular
1/4 cup warm water
1/2 cup dry oatmeal, quick or regular
3/4 cup boiling water
3 tablespoons butter
1/4 cup molasses
1 teaspoon salt
1 egg
2 1/2 cups all purpose flour divided in half
Directions
Preheat oven to 375
Soften yeast in 1/4 cup warm water, set aside.
Stir together the oats, boiling water, butter, molasses, and salt.  Allow to cool slightly.
Using your electric mixer, beat in 1 egg, then the "poofie" yeast.
Mix in half of the flour and beat with the mixer for 2 minutes.
Stir in remaining flour, then spoon into a greased bread pan.  Moisten your fingers with water and smooth out the top a little.
Allow to raise to 1″ over bread pan.
Bake for 45-60 min or until done. (internal temperature should be 190 degrees)
Cool 10 min., remove from pan and rub all sides with butter.  YUM !!