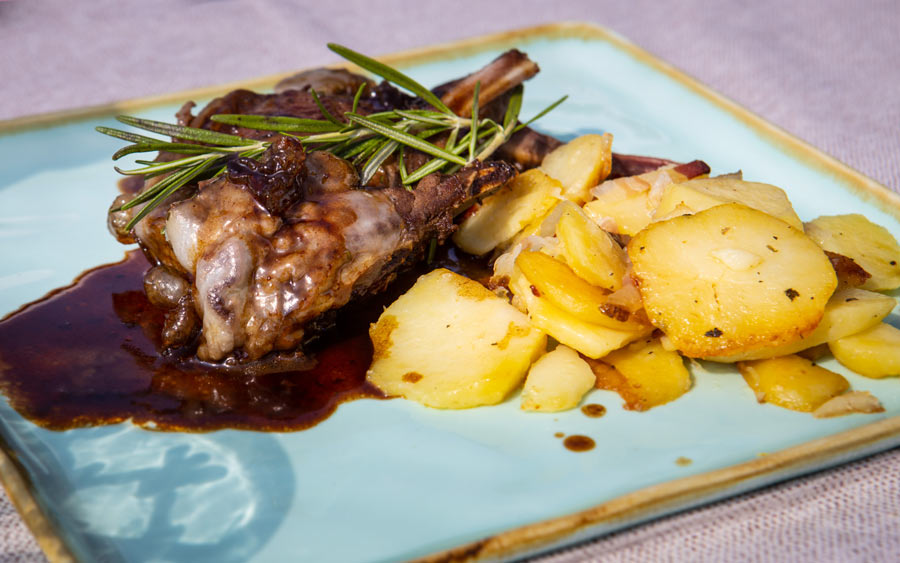 Ingredients
2-3  pounds venison steak  (about 1-inch thick)
cooking oil
flour
salt
pepper
2 beef bouillon cubes
medium onion, chopped
2 cans cream of mushroom soup
Directions
Trim fat off steaks. Roll in flour, and salt and pepper to taste. Pound steaks with meat mallet, and flour again.
Place oil in frying pan on medium heat. Add steaks and brown on both sides. Add onion and bouillon, and cover with water. Simmer for 1-2 hours.
Remove meat from the pan. Add soup to broth and add the meat back in.
Serve with potatoes or noodles.