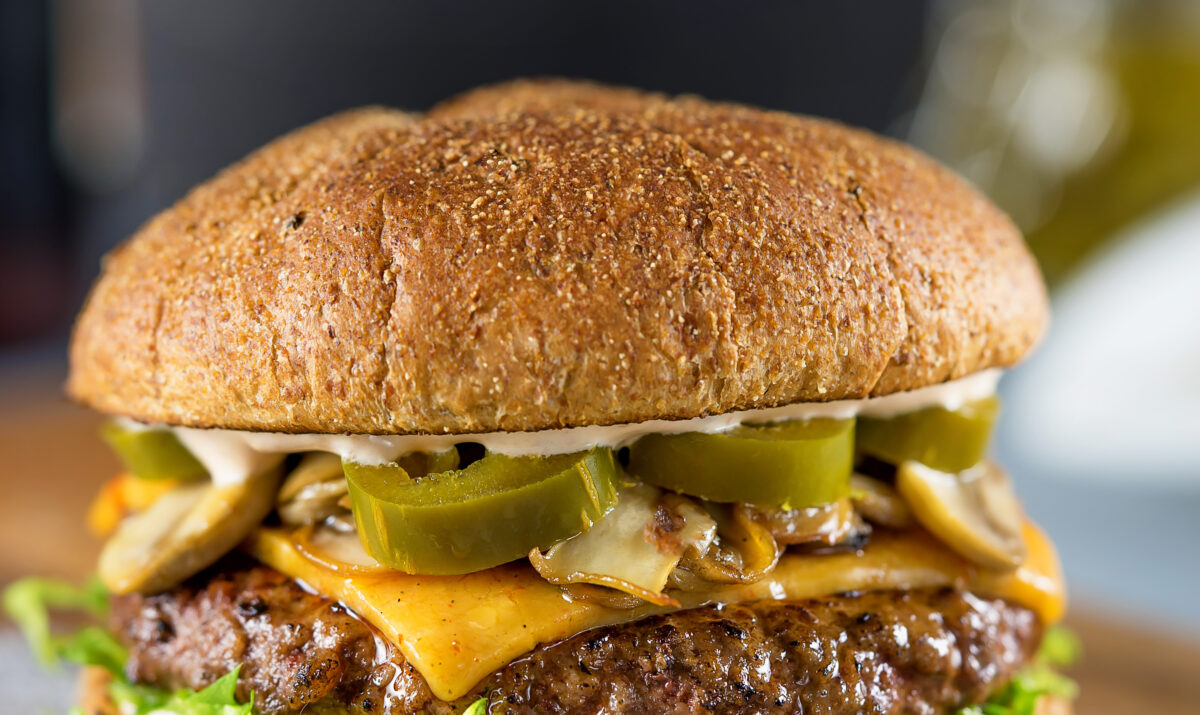 5 jalapeños, diced (w/ seeds to make it spicier/hotter, no seeds for a milder taste)
1 green bell pepper, diced
2 large yellow onions, diced

3 pounds ground beef (room temperature)

3 eggs
3 teaspoons black pepper
3 teaspoons salt
3 teaspoons red pepper (cayenne pepper)
3 teaspoons paprika
3

teaspoons cumin

queso dip or pepper jack cheese

Fritos or French's Crispy Fried Onions (for the crunch)
Dice up your vegetables (jalapeños, green peppers, and onions), and sauté them in butter until tender/caramelized. You can sauté them together or separately.  Once the vegetables are

sautéed

 

to your liking, set aside and allow to cool. In a large bowl, add in the meat, eggs, seasonings, and cooled down sautéed veggies. Mix thoroughly, making sure to try and spread the seasonings and

sautéed

veggies as evenly as possible. Form your patties, and grill to desired temperature (if you are using pepper jack cheese, add it to your burger while it's still grilling).
Top burger with desired crunch (Fritos or French's Crispy Fried Onions) and queso dip (or can have with pepper jack cheese).  Serve on a sesame seed bun and enjoy!