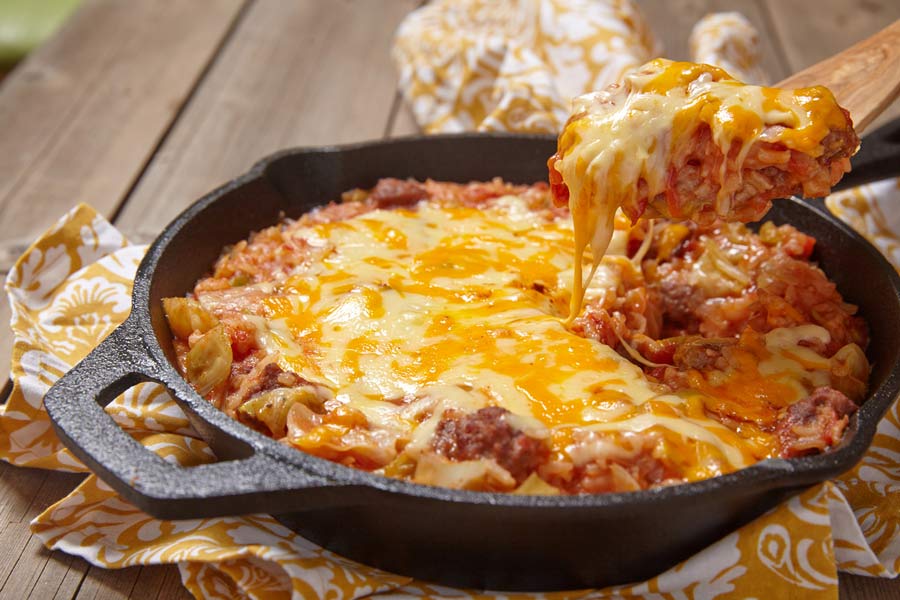 Ingredients
1 (16-ounce) can diced tomatoes
1 tablespoon butter
1 (6-ounce)package of long grain wild rice (regular or quick cooking)
1 1/2 pounds venison burger
1 teaspoon salt
1/4 teaspoon pepper
1 can sauerkraut, drained
1 1/2 cups sour cream
1 1/2 cups shredded cheddar cheese
Directions
Drain tomatoes, save liquid.
In a medium saucepan, add enough water to tomato liquid to make 2 1/2 cups (follow directions on box of long grain rice for amount of liquid).
In a saucepan, add butter, rice, and contents of seasoning package to tomato liquid.
Bring to boil, reduce heat, cover tightly and cook over low heat till all liquid is absorbed. (Check directions on wild rice box) approximately 25 minutes depending on regular or quick cooking rice.
While rice is cooking, brown venison burger, drain, and season with salt and pepper.
Spoon rice into 2 quart glass baking dish.
Layer sauerkraut, sour cream, venison burger, chopped tomatoes, and cheese over rice.
Cover & refrigerate overnight.
Bake uncovered at 350 F for 30-35 minutes until heated through.
Enjoy!!  It's better the 2nd day.