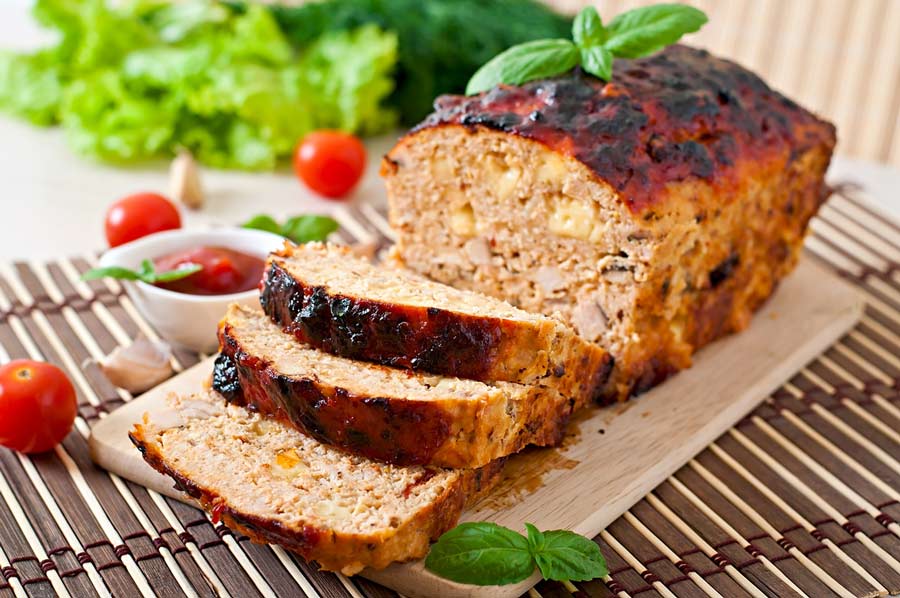 Ingredients
For loaf:
1 pound ground pork
1 pound ground ham
1 cup bread crumbs
1 egg
1 teaspoon each salt and pepper
3/4 cup cream (or half and half)
For glaze:
3/4 cup brown sugar
1 tablespoon mustard
1/4 cup water
1/4 cup vinegar
Directions
Preheat oven to 350 F. Mix meat loaf ingredients and pat into a 8 x 8″ square pan. Pour glaze over top. Bake 2 hours. Enjoy!!