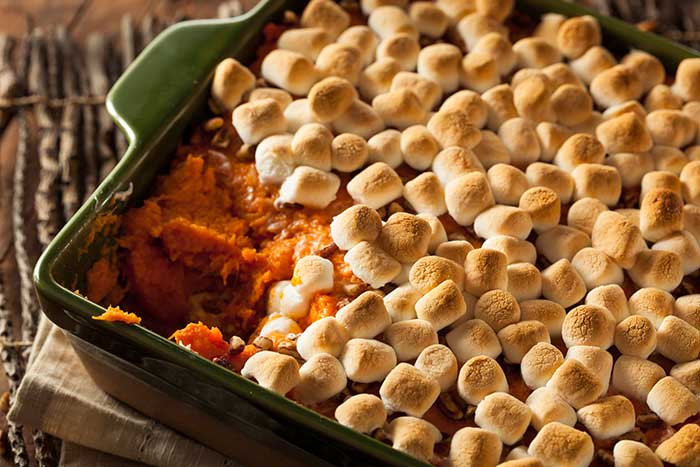 Ingredients
6 sweet potatoes
¾ cup of orange juice, plus 1 teaspoon of orange juice concentrate
½ cup brown sugar
½ teaspoon of cinnamon
1/8 teaspoon of nutmeg
Pinch of salt
1/3 cup of finely chopped pecans
2 tablespoons of butter
Half a bag of marshmallows
Directions
Peel and cube the sweet potatoes.
Boil the sweet potatoes in salted water until soft.
Mash the potatoes (some lumps will remain).
Add orange juice, orange juice concentrate, cinnamon, nutmeg, and salt.
Spread mixture in a shallow, rectangular pan.
Sprinkle with pecans; dot with butter.
Bake at 350 for 34 minutes. Add marshmallows. Bake for another 10-15 minutes until marshmallows turn slightly brown.