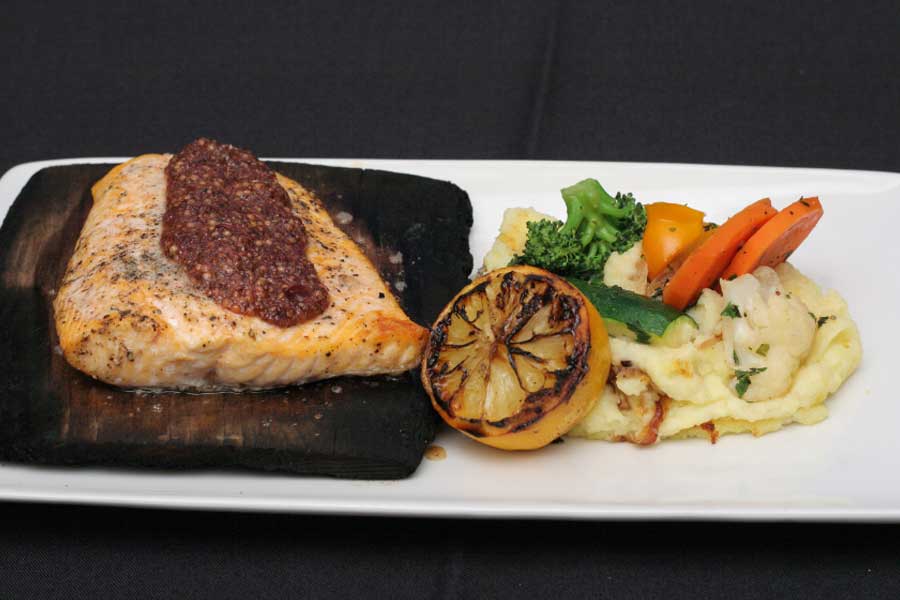 Ingredients
1 or 2 untreated cedar cooking planks, soaked
4 salmon fillets, wild caught or farm raised
1/2 cup favorite barbecue sauce
1/2 medium onion sliced 1/4 inch thick
1/2 green pepper
Directions
Soak the cedar plank(s) for 3 hours.
Preheat grill to medium.
Grill sliced onion and 1/2 pepper till charred.
Chop onion and pepper and add to barbecue sauce.
Place salmon fillets on plank(s) and top with barbecue sauce mixture.
Place plank with salmon on grill, close lid, and cook for 12 to 20 minutes, depending on internal temperature.  Internal temperature for wild salmon should be around 120 degrees and farm raised 125 degrees.
Remove from plank and serve.