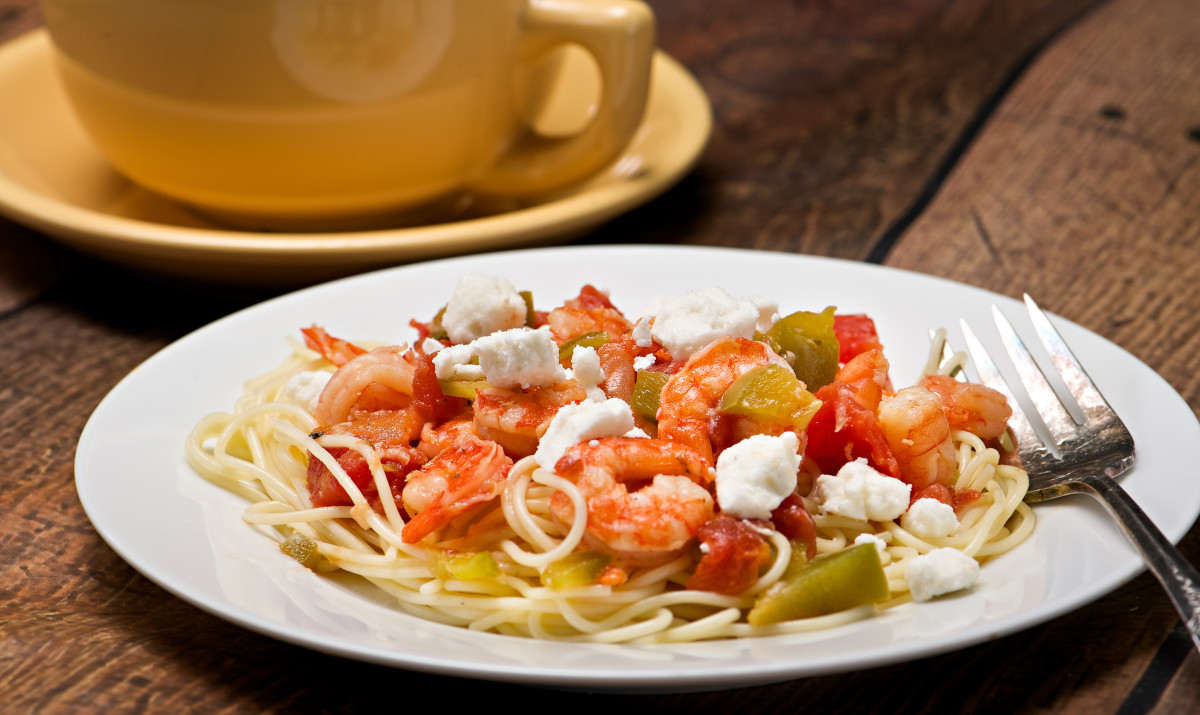 Ingredients
6 oz. uncooked angel hair pasta
1 t. olive oil
1/2 c. chopped green bell pepper
2 t. bottled minced garlic
14.5 oz. can diced tomatoes with basil, garlic, oregano; undrained
1/8 t. black pepper
1 lb. peeled & deveined medium uncooked shrimp
1/8 t. ground red pepper
6 T. crumbled feta cheese
Directions
Cook pasta according to package directions, omitting salt. Drain pasta and keep warm.
Heat oil in a large nonstick skillet over medium-high heat.
Add green bell pepper to pan; sauté 1 minute.
Add garlic and tomatoes; cook 1 minute.
Add black pepper and shrimp; cover and cook 3 minutes or
until shrimp are done (don't overcook).
Stir in red pepper; remove from heat.
Place 1 c. pasta on each of four plates.
Top each serving with 1 c. shrimp mixture and 1 ½ T. feta cheese.