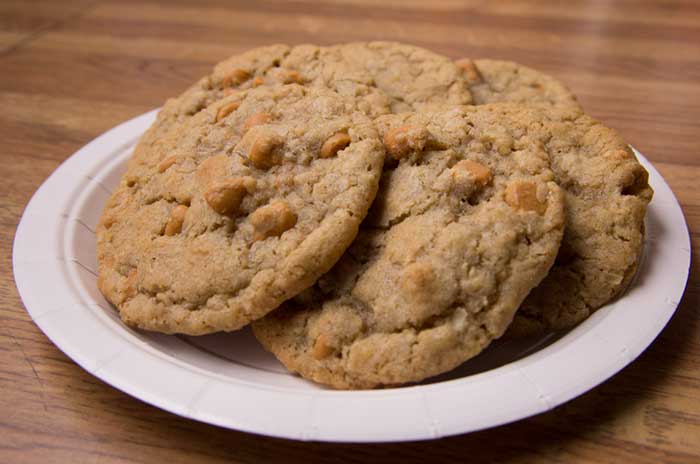 Cookie Ingredients
1/2 cup butter, softened
1 1/2 cup brown sugar
2 eggs
1 cup sour cream (not light)
2 3/4 to 3 cups flour
1 teaspoon baking soda
1 teaspoon baking powder
1/2 teaspoon salt
2/3 cup chopped walnuts
1 teaspoon vanilla
Frosting Ingredients
6 tablespoons browned butter
1 1/2 cups powdered sugar
1 teaspoon vanilla
water to mix
Directions for Cookies:
Cream butter and sugar.
Add eggs, sour cream vanilla, baking powder, baking soda, salt.
Gradually add the flour beating well.
Drop by teaspoons onto a greased cookie sheet.
Bake at 350 for 10 minutes.
Frost when cool.
Directions for Frosting:
Place butter in a small frying pan.
Cook butter until it is brown.  Watch carefully as it burns quickly.
Pour butter into a bowl and beat in powdered sugar and vanilla.
Mix until smooth.
Spread on cooled cookies adding a small amount of water if it becomes unspreadable.