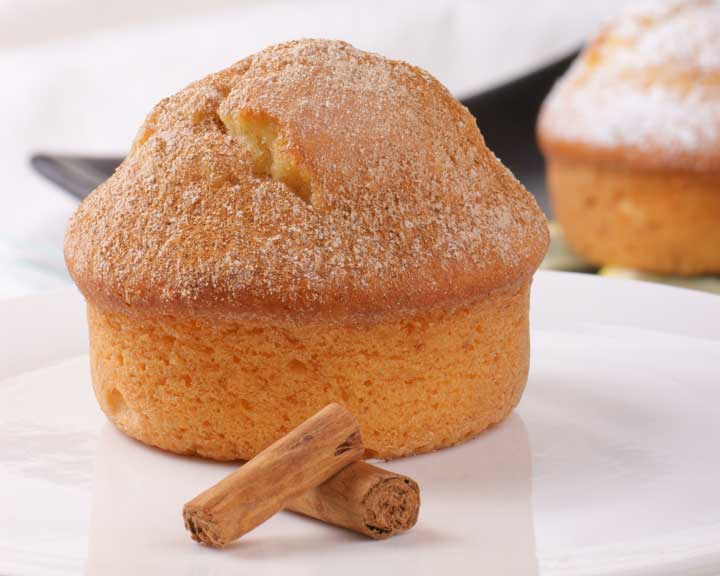 Ingredients
1/3 cup shortening
1/2 cup sugar
1 egg
1 1/2 cup all purpose flour
1 1/2 teaspoon baking powder
1/2 teaspoon salt
1/4 teaspoon nutmeg
1/2 cup milk
separately– 1/2 cup sugar mixed with 1 teaspoon cinnamon and 1/2 cup melted butter
Directions
All ingredients work best at room temperature.
Pre-heat oven to 350 degrees.
Mix the shortening and sugar until fluffy then add egg.
Sift the dry ingredients together.
Alternate mixing the dry ingredients with the milk, starting with the dry.
Grease and flour a 9" round baking pan or 12 cup muffin tin. These are usually made in the former so the following instructions will be for the 9" round pan.
Pour the batter into the prepared pan. The batter will be a bit stiff. Smooth as best as you can since the batter doesn't really spread that much while it bakes.
Bake for 20-25 minutes. 15-20 minutes for muffin tins.
Let cool briefly in the pan then finish cooling on a rack.
Cut into six wedges. Dip each wedge into the melted butter then into the sugar and cinnamon mix.
This recipe converts well to non-dairy, if coconut milk is the alternative.