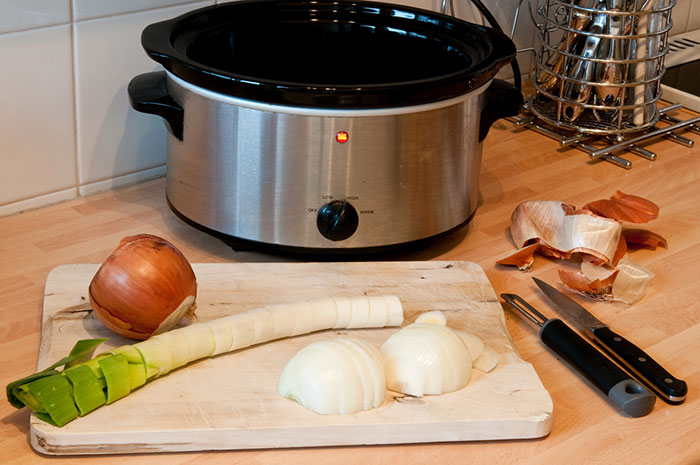 Ingredients
2 tablespoons olive oil
3 cloves garlic minced
1 large onion chopped
1 pound round steak cut in 3×1/2 inch strips
1/2 cup beef broth
1 tablespoon sherry
1 tablespoon brown sugar
1 teaspoon grated ginger
1/4 teaspoon red pepper flakes
2-4 large tomatoes cut into 8ths
1-2 green peppers sliced into strips
4 green onions coarse chopped
1/4 cup low sodium soy sauce
3 tablespoons water
2 tablespoons cornstarch
Directions
Heat oil and sauté onion. Add beef and garlic stir and cook 1-2 minutes.
Put in sprayed crock pot. Stir in liquid and seasonings (may need more broth)
Cover and cook  6 hrs on low.
Add tomatoes and green peppers and cook for an hour.
Mix together soy sauce, water and cornstarch, add to beef and veggies and cook and stir until thickened. Stir in 1/2 tablespoon sesame oil.
Serve over rice and garnish with chopped green onion.
.