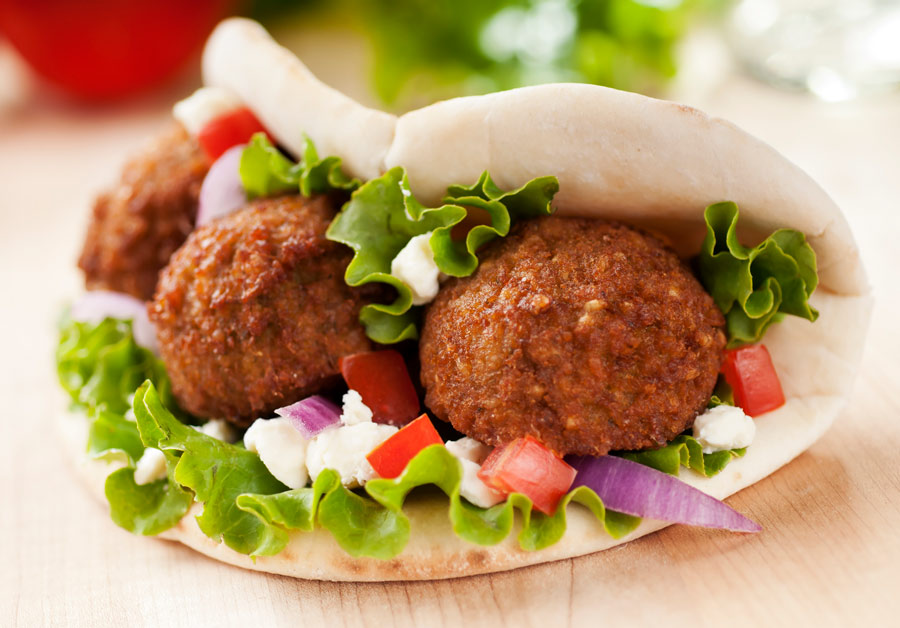 Ingredients
Falafel:
1 (15-ounce) can chickpeas, drained and rinsed
1 clove garlic
3 green onions
1/2 lemon, juiced
1 bunch parsley
1 teaspoon cumin
1/4 teaspoon cayenne pepper
1 egg
1/3 cup flour
1 1/2 teaspoon baking powder
flour tortillas or pita bread
oil for frying
Feta sauce:
1/2 cup Feta cheese
1/2 cup greek yogurt, plain
2 tablespoons milk
1 tablespoon lemon juice
2 garlic cloves, minced
Directions
To make falafels, place all ingredients into a food processor and process until smooth. Refrigerate for 1/2 hour. Roll dough into balls and lightly flatten. Fry in hot oil for 3 minutes per side. Serve in a warm tortilla or pita bread with lettuce, tomato, red onion, and sliced cucumber. To make Feta sauce, combine all ingredients and chill until ready to drizzle over falafels.