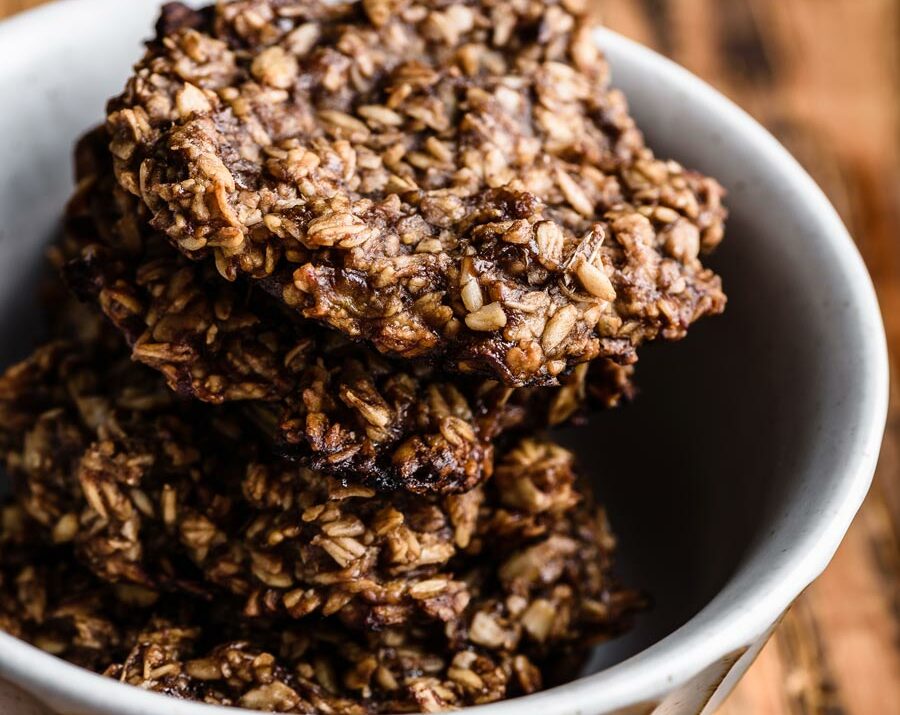 This was a family favorite recipe my mother always baked. A delicious cookie where you just can't resist taking another.
¾ cup brown sugar
1 cup white sugar
1 stick soft butter
2 medium size ripe bananas
1 teaspoon vanilla
1 egg
2 ½ cups flour
½ cup old fashioned oats
1 teaspoon baking soda
1 teaspoon salt
3 tablespoons cocoa powder
1 teaspoon cinnamon
12 ounce bag of chocolate chips
Preheat oven to 375 F. Cream together the sugars, butter, bananas, vanilla, and egg in a mixer. In a separate bowl, combine all the dry ingredients of flour, oats, baking soda, salt, cocoa, and cinnamon. Slowly add the dry ingredients to the creamed mixture. Mix in one bag of chocolate chips. Drop large teaspoon-size dough spaced 2 inches apart onto an ungreased cookie sheet. Bake at 375 F for 8-9 minutes until they look baked but not overdone. Cool on rack or platter.