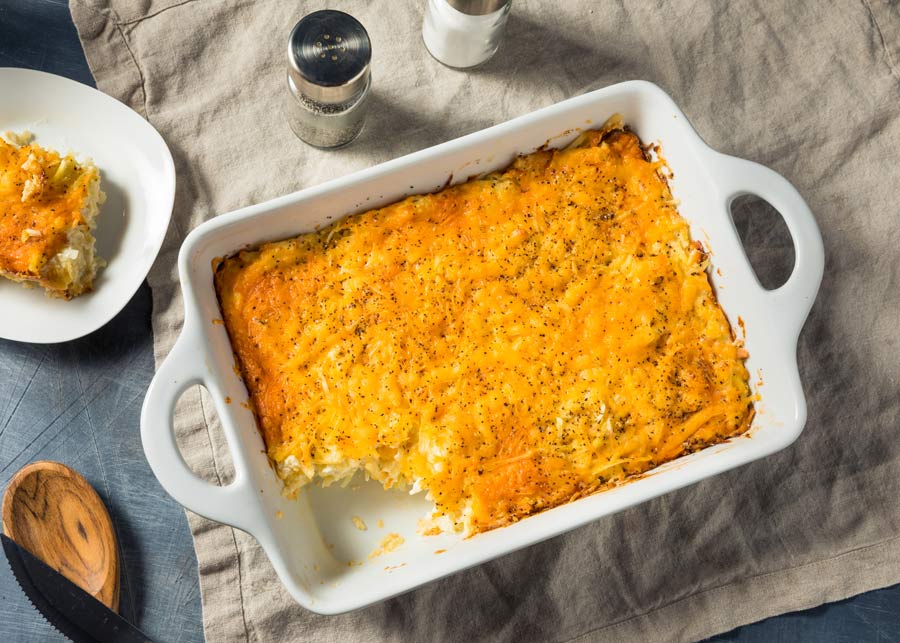 2 pounds frozen hash brown potatoes  (thaw for 45 min. first)
1 cup diced onions
1 can cream of chicken soup
1 pound carton sour cream
1 stick melted butter
8 ounces grated cheddar cheese
1 teaspoon salt
1/2 teaspoon black pepper
Put all ingredients in a bowl & season with salt and pepper. Place in greased 9×13 glass dish & cover with crushed potato chips. Bake 375 F for 1 hour.  Enjoy!