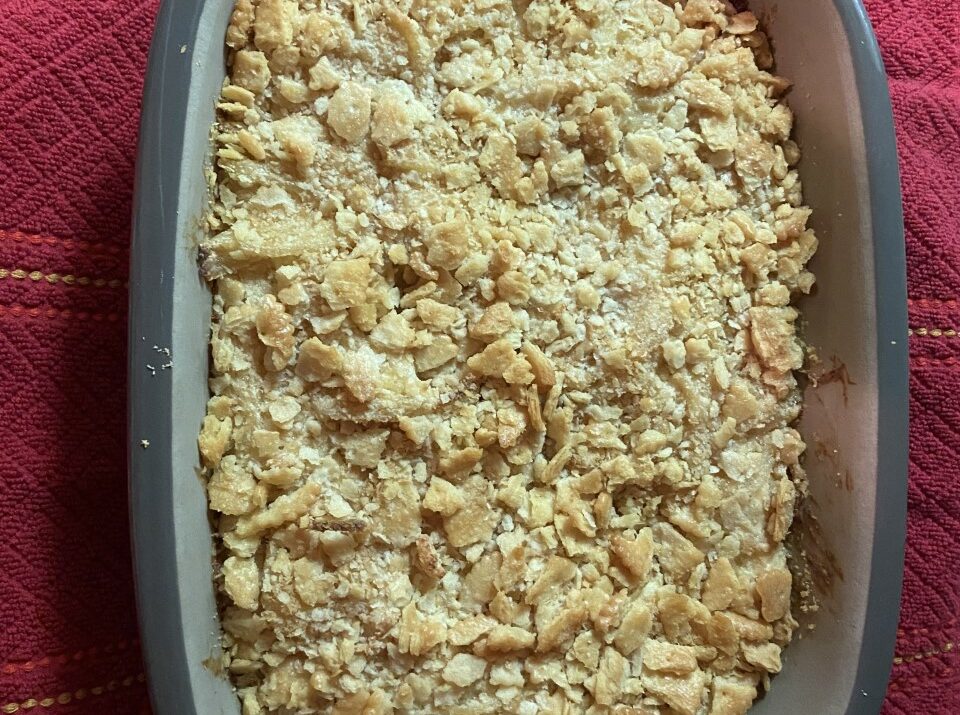 Ingredients
1 1/2 pounds cooked chicken, shredded (do not shred finely)
1 (8-ounce) block cream cheese, softened
1 can cream of chicken soup
1 1/4 cups heavy whipping cream
1 cup shredded parmesan cheese
2 teaspoons garlic powder
6 ounces spaghetti noodles, cooked al dente
3 tablespoons grated parmesan cheese
1 sleeve Ritz or Town House crackers, crushed
5 tablespoons butter, melted
Directions
Cook chicken (crockpot works best) and shred, leaving chicken chunky.
Cook spaghetti noodles and drain. Do not overcook, as they will continue to cook in the oven.
In a large pan, heat cream of chicken soup, cream cheese, shredded parmesan cheese and garlic powder, until cream cheese is completely melted. Stir in noodles and chicken, combining well. (Add more cream if mixture appears dry.).
Pour into a casserole dish (I used a 12 cup dish).
Sprinkle with grated parmesan cheese.
Top with crushed crackers.
Pour melted butter evenly over the top.
Bake in a 350 F oven for 30-40 minutes, until top is golden brown, and temperature reaches 165°.