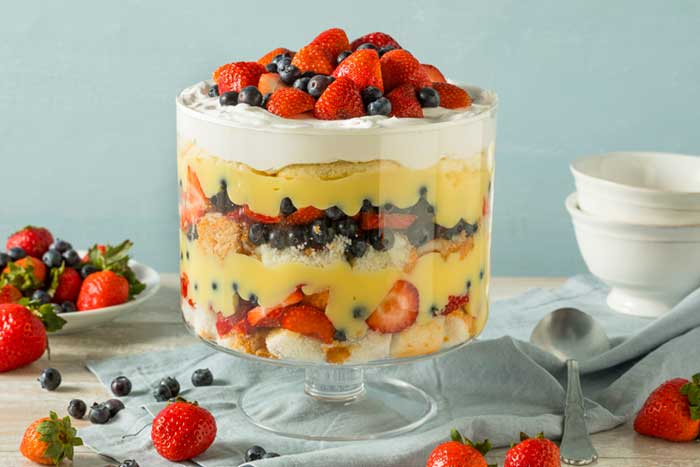 Ingredients
2 3/4 cups cold milk
1 package (5.1 ounce) instant vanilla pudding mix
1 can (14 ounce) sweetened condensed milk
1 carton (12 ounce) whipped topping
4 cups crushed vanilla wafers
3 cups fresh, sliced strawberries or raspberries
Directions
In a large bowl, whisk milk and pudding mix for two minutes; let stand for 15 minutes.
Fold in condensed milk.
Set aside 1 tablespoon of whipped topping and 2 tablespoons of wafer crumbs. Fold in remaining whipped topping into pudding.
In a 3 quart serving  bowl, layer a third of the berries, wafer crumbs, and pudding mixture.  Repeat layers twice.  sprinkle with reserved wafer crumbs and top with reserved whipped topping.
Refrigerate until serving.  Yield: 12-14 servings.