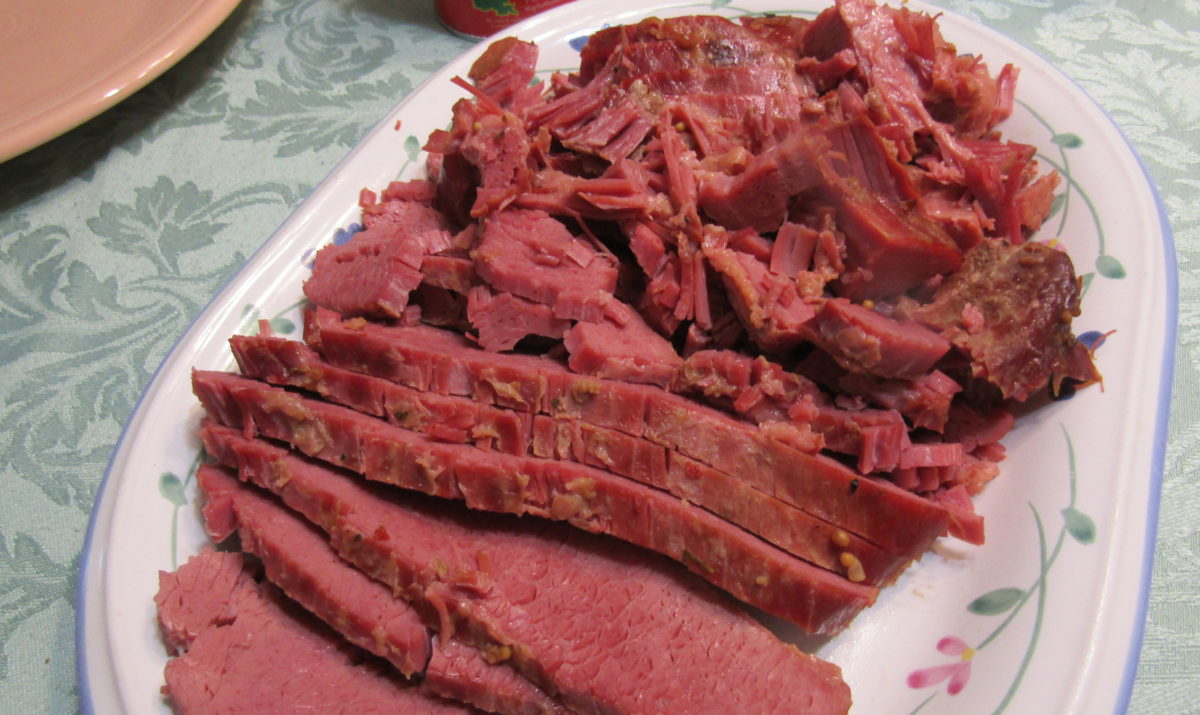 Ingredients
venison roast, 2-3 pounds
2 quarts distilled or spring water
1/2 cup canning and pickling salt
1/2 cup tenderizing salt, such as TenderQuick
3 tablespoons sugar
2 tablespoons mixed pickling spice
2 bay leaves
8 whole black peppercorns
1 or 2 cloves garlic, minced
If using a flat piece of meat, such as flank or brisket, roll and tie.  If using a shoulder or other roast, rolling is not necessary.  Place in large glass bowl or oven cooking bag.
Combine remaining ingredients and bring just to a boil.  Remove from heat and cool.
Pour cooled brine over meat in container and cover with plastic wrap.  If using a cooking bag, squeeze out the air, then twist bag shut and seal.
Refrigerate 4 or 5 days, turning meat occasionally. Drain the brine and rinse the meat with cold water.
To prepare meat, place in dutch oven and cover meat with water. Bring to a boil and drain the water, then add fresh water and bring back to a boil. Cover the dutch oven, reduce heat and simmer 3-4 hours or until tender.  This step may also be completed in the oven at 325F until tender.
Slice meat and serve.