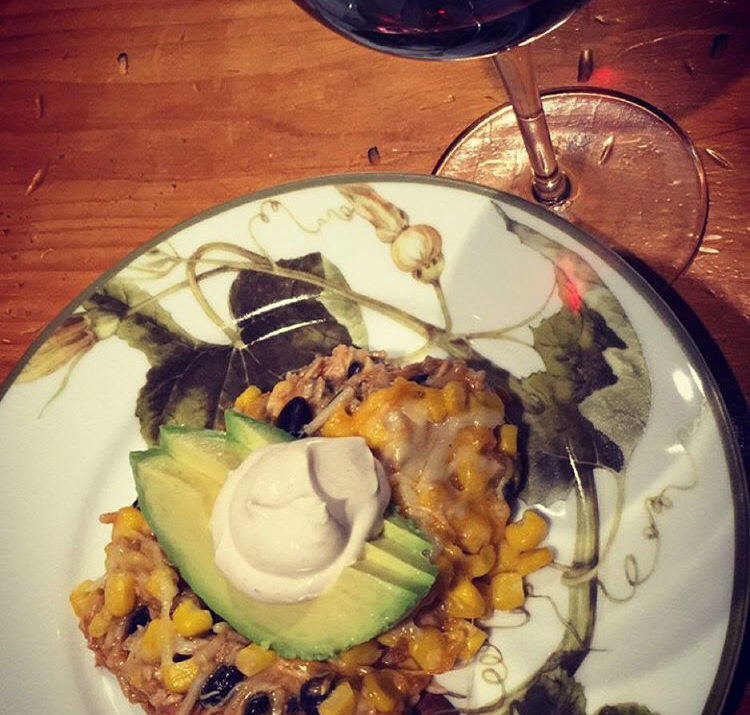 Ingredients
1 Rotisserie chicken

1 can enchilada sauce (spice per your family's preference)

1 package Spanish rice

1 (15-ounce) can back beans

1 (15-ounce) can corn

1 (15-ounce) can Rotel tomatoes, optional

shredded fiesta blend cheese

sour cream

Chipotle Tobasco

sliced avocado/guacamole, optional
Directions
Pre-heat the oven to 350 F. Shred the rotisserie chicken.

Cook the Spanish rice (directions on package).

Mix the chicken, corn, black beans, tomatoes (optional), enchilada sauce and 1/2 the cheese. In a 9×13 pan, evenly spread the Spanish rice.

Next, add the rotisserie chicken mixture and top with half of the shredded cheese. Bake until bubbly.

Serve and garnish with listed condiments.