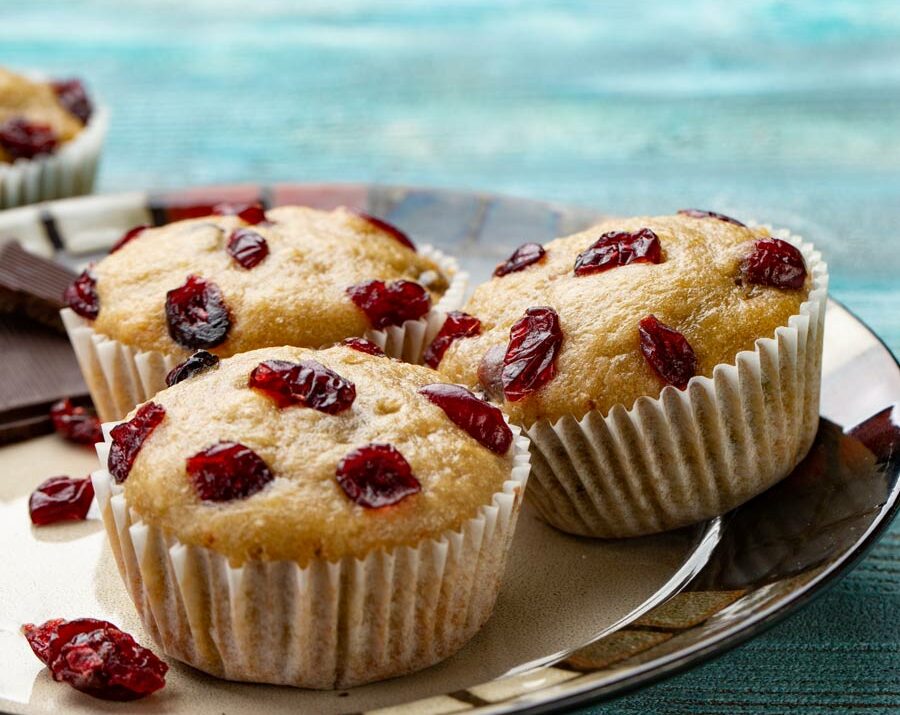 1 cup uncooked oatmeal, quick or old fashioned
1 cup flour
1/2 cup brown sugar
1 1/2 teaspoons baking powder
1/4 teaspoon nutmeg
3/4 cup buttermilk
1 egg
1/4 cup oil
1 teaspoon almond extract
1 cup frozen tart cherries, coarsely chopped (do not need to thaw)
Preheat oven to 400 F. Combine dry ingredients in a large mixing bowl. Combine liquid ingredients in a small bowl. Pour liquid into dry and stir just to moisten. Stir in cherries. Spray muffin pan or use liners. Fill cups about 2/3 full. Bake in preheated oven at 400 F for 15-20 minutes.