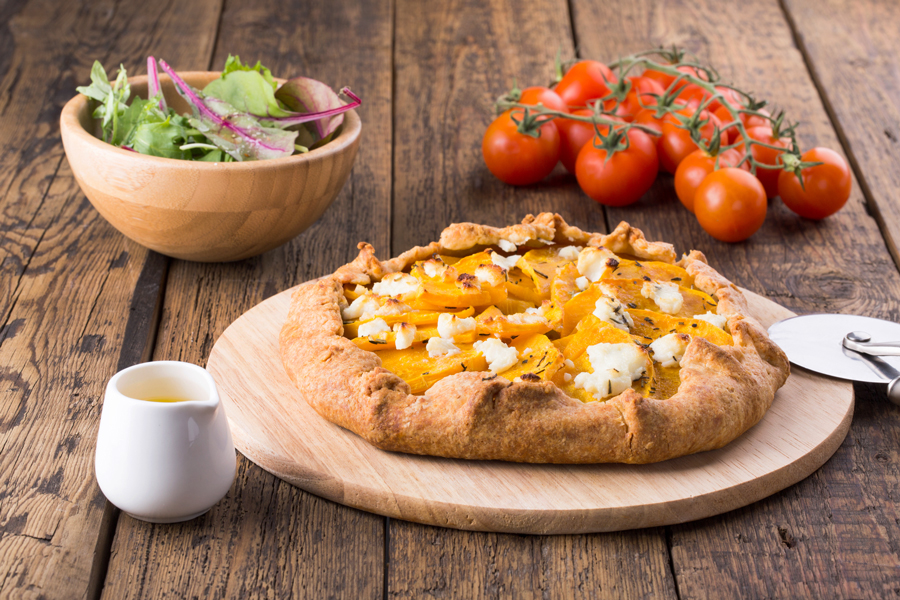 Ingredients
1 butternut squash, peeled, seeded and grated
1 1/2 cups milk
1/4 cup sugar
15 ounces ricotta cheese
2 eggs, slightly beaten
1/8 teaspoon nutmeg
1/4 cup grated Parmesan cheese
mint leaves, optional
salt, to taste
1/4 cup dry breadcrumbs
3 tablespoons butter, divided
Directions
Preheat oven to 350 F.
Mix butternut squash with milk and sugar in a medium pan. Simmer for 20-30 minutes. Cool.
Squeeze liquid out of squash mixture by placing mixture in a towel and twisting the towel.
Mix ricotta cheese and squash mixture in a bowl. Add eggs and nutmeg. Add a few torn mint leaves (optional). Salt to taste.
Grease spring form pan and coat with breadcrumbs.
Place squash mixture in spring form pan and place on a cook sheet to catch any spills.
Sprinkle top with breadcrumbs and cut up butter into small pieces and place on top.
Bake 30-40 minutes. You may want to cover it with foil part way through to prevent it from getting too brown.
Serve hot or room temperature.