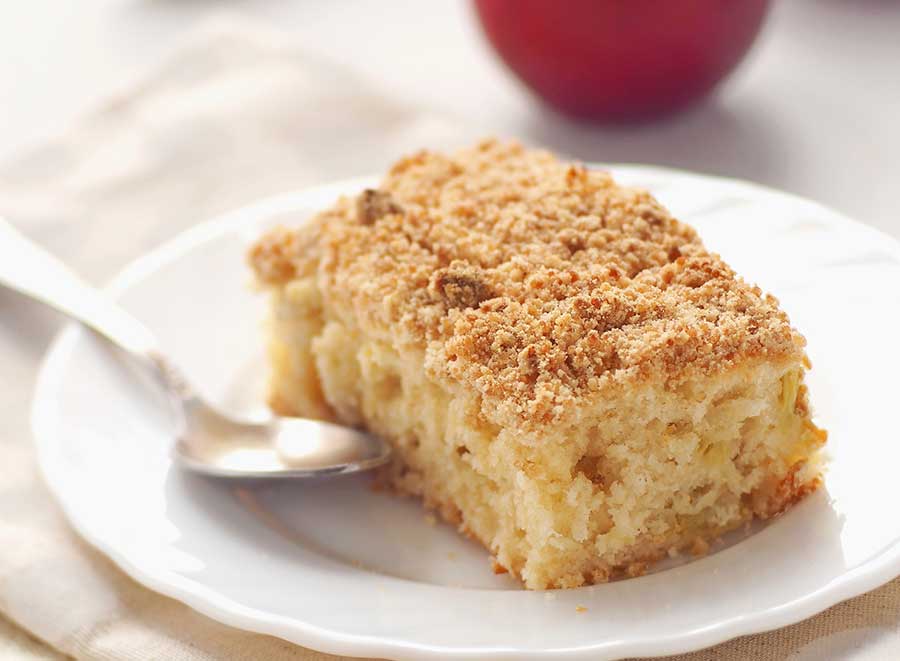 Ingredients
1 box yellow cake mix
1 quart apple pie filling
3 eggs
1 teaspoon cinnamon
3/4 cup pecans
1/2 cup flour
1/2 cup brown sugar
1/2 cup oatmeal
1/2 cup melted butter
1 cup powdered sugar
2 tablespoons lemon juice
1 tablespoon melted butter
Directions
Mix cake mix, pie filling, eggs, cinnamon, and pecans. Pour into a greased 9 x 13 inch pan.
Mix flour, brown sugar, oatmeal, and 1/2 c. butter. Sprinkle over cake batter. Bake at 350 for 45 minutes or until toothpick comes out clean. Cool.
Mix powdered sugar, lemon juice, and 1 tbsp. butter. Drizzle over cake.
Serve immediately.