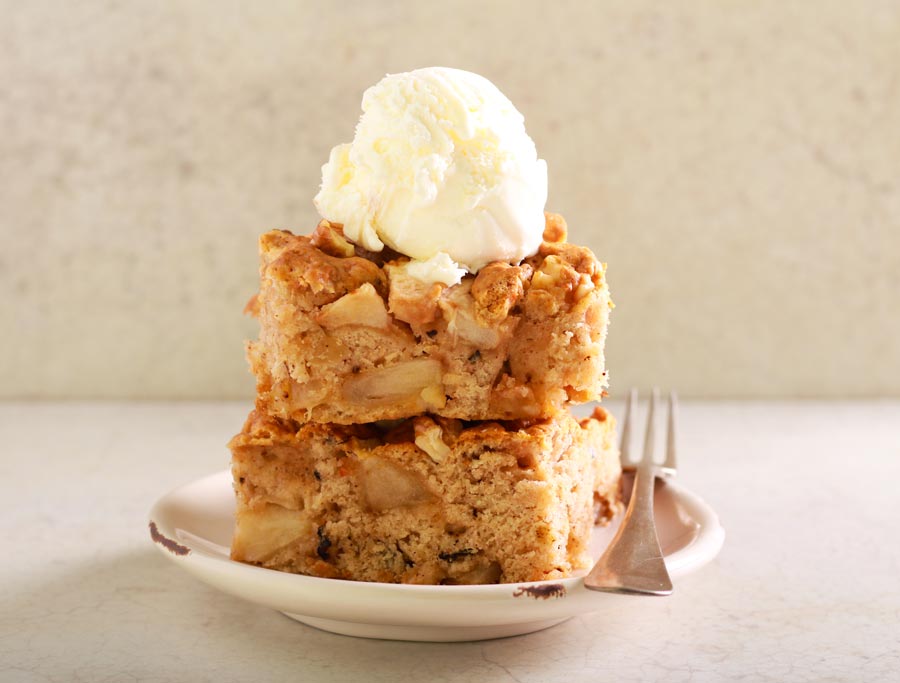 3 eggs
1 3/4 cups sugar
1 cup canola oil
1 teaspoon vanilla
2 cups flour
1 teaspoon baking soda
1 teaspoon cinnamon
1 teaspoon salt
2 gratings of fresh nutmeg
4 cups shredded apple (Ida red)
1 cup pecans or walnuts, chopped
Preheat oven to 350 F. Beat together eggs and sugar. Stir in oil and vanilla. Stir together dry ingredients and fold into batter. Fold in grated apples and nuts of your choice. Pour into a greased 9×13 inch pan and bake for 45 minutes or until done. Toothpick comes out clean. Enjoy with whipped cream or ice cream!