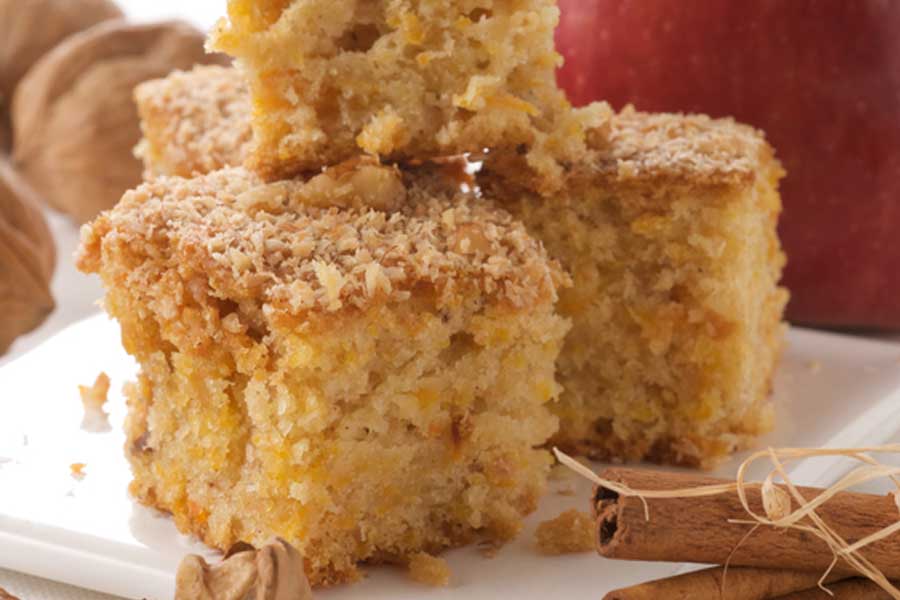 Ingredients
3 tablespoons oil (I use canola oil)
1 teaspoon cinnamon
1 cup sugar

1/2 teaspoon nutmeg

1 egg
1 teaspoon baking soda
3 cups peeled and dices raw apples
1 cup flour
Directions
Cream together oil, sugar and egg.
Add flour, spices baking soda and apple pieces.
Beat until you get the consistency you want: longer for finer pieces of apples, shorter for chunkier apple consistency. I use an electric mixer.
Pour into 8×8 inch pan; triple recipe if using a 9×13 inch pan.
Bake at 350 degrees until toothpick comes out dry.