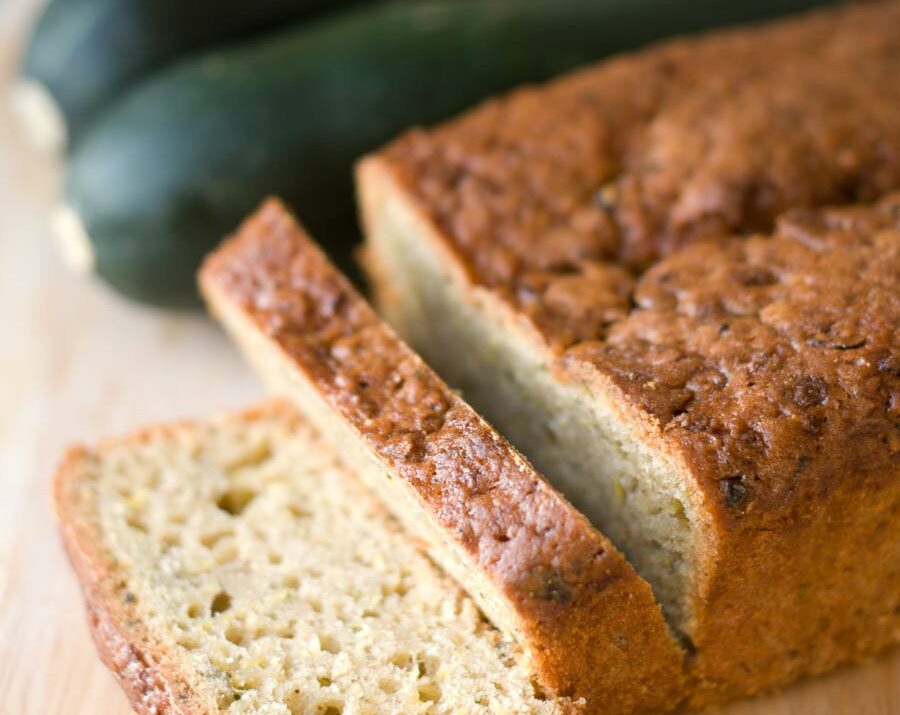 3 eggs
1 cup oil
2 cups sugar
2 raw zucchini, grated
2 cups flour
1/4 teaspoon baking powder
2 teaspoon baking soda
1 teaspoon salt
2 tablespoon cinnamon
1 tablespoon vanilla
1 cup chopped nuts, optional
Preheat oven to 350 F. Beat eggs well. Add oil, sugar, and grated zucchini. Beat 30 seconds after each addition. Add all dry ingredients and vanilla at once. Beat well. Batter will be thin. Pour into a greased and floured tube pan or Bundt pan.Bake at 350 F for 1 hour or until done. Cool 10 minutes before removing from pan. Enjoy.