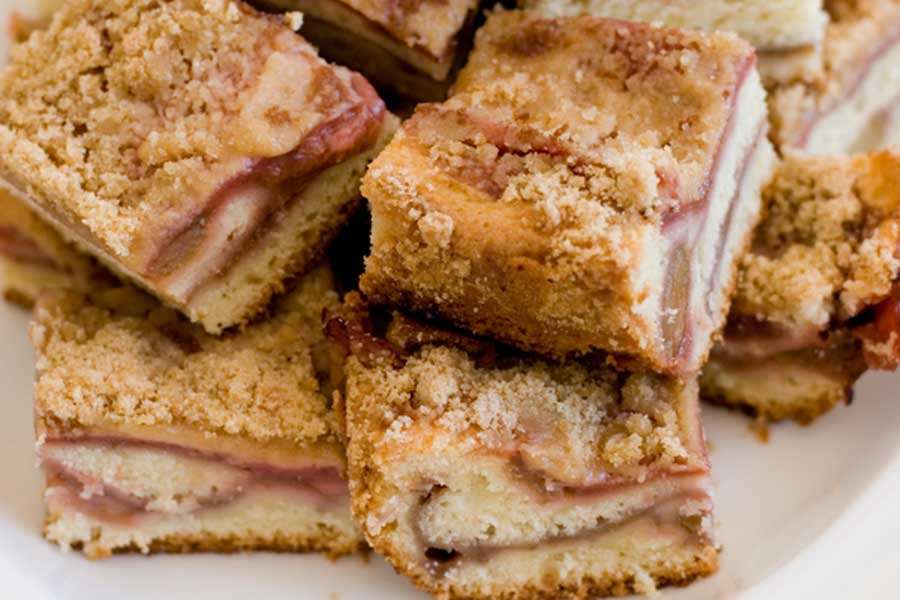 Ingredients
1 1/2 cups granulated sugar
1/4 cup of butter or margarine
1 cup sour milk ( 1 c. milk + 2 T. vinegar)
2 cups flour
1 teaspoon baking soda
1/2 teaspoon of baking powder
3/4 teaspoon of salt
2 cups finely chopped rhubarb
1/2 cup chopped walnuts (topping)
1/2 cup brown sugar (topping)
Directions
Cream sugar and margarine together.
Add eggs and mix until well blended.
Add baking soda, baking powder, and salt to mixture.
Add flour and milk, alternately.
Stir in finely chopped rhubarb.
Pour into a 9×13 inch greased pan.
Top with chopped nuts and brown sugar.
Bake in 350 degree oven for 35 to 45 minutes.