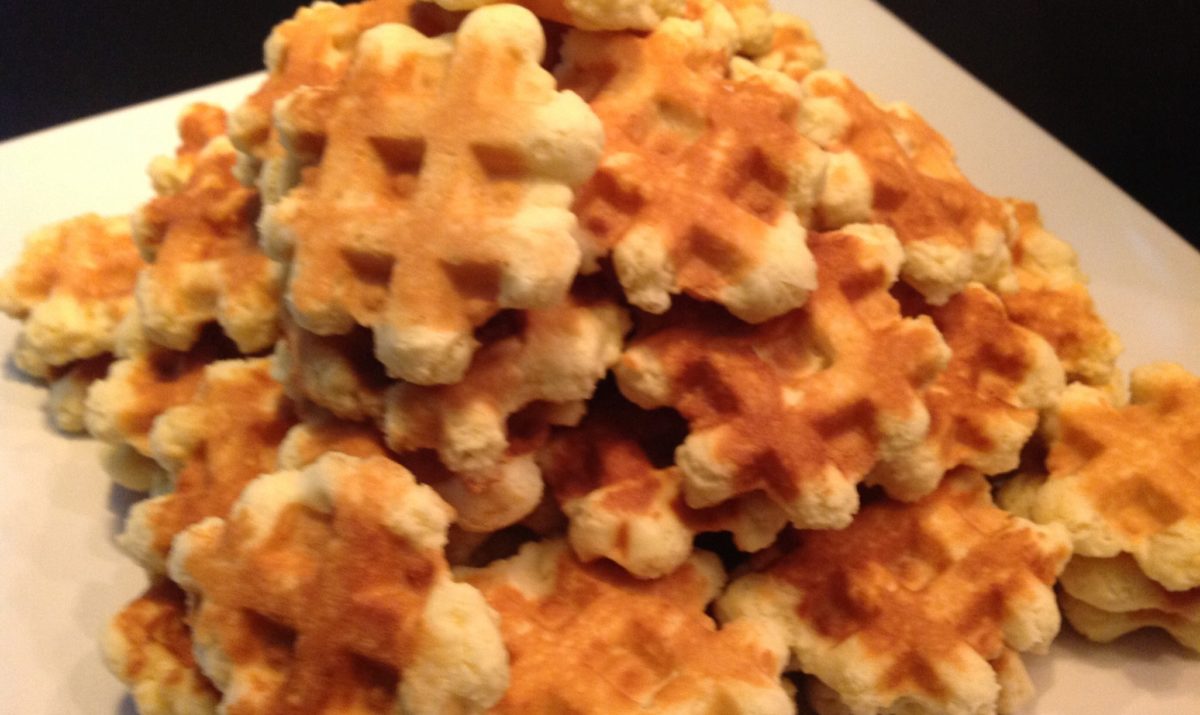 Ingredients
2 1/2 cups of sugar
1 pound of butter (4 sticks)
6 eggs (separated)
6 cups cake flour
1 teaspoon baking powder
1/2 teaspoon salt
1 teaspoon vanilla
Directions
Cream butter and sugar until light and fluffy in a mixer.
Add egg yolks one at a time and vanilla.
Add all dry ingredients.
Beat egg whites in a separate bowl until stiff.
Fold egg whites into first mixture.
Bake on a hot, well greased waffle iron until golden brown. (waffle irons differ, in mine, it takes  2 1/2 minutes to produce 8 cookies at a time, two in each square). It is only necessary to grease the waffle iron for the first batch if using a Teflon coated waffle iron.
Cool on wire racks, lifting each with the tines of a fork from the waffle iron.
Keeps for a week in airtight containers. Freezes beautifully.
For speed and ease in baking, walnut-sized balls may be rolled ahead of time instead of dropping dough from a teaspoon. Makes approximately 8-10 dozen depending on the size of the ball.