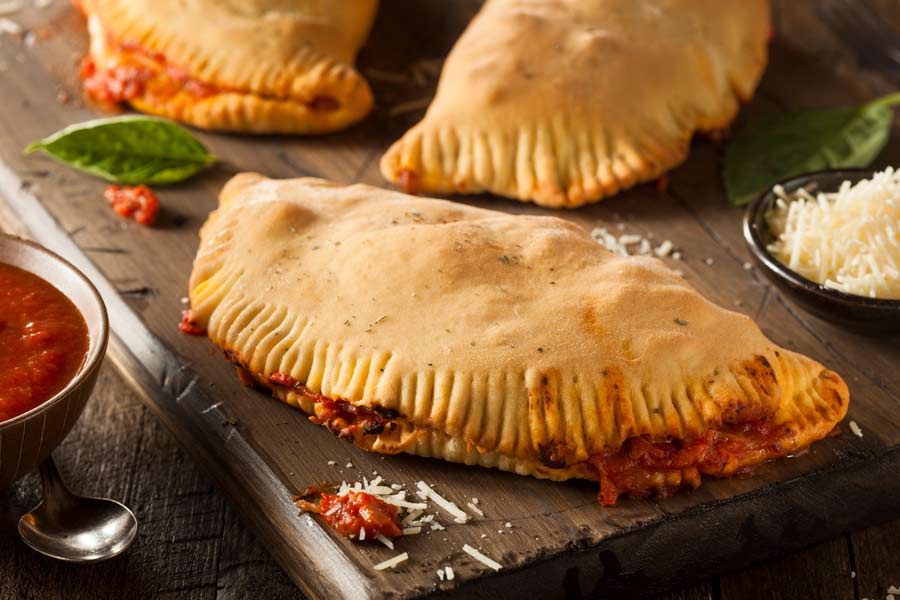 Ingredients
2 (1-pound) loaves frozen bread dough, thawed
1 pound ground venison
1 medium onion chopped
1 small green pepper, chopped
1 (4-ounce) can mushrooms stems and pieces
2 tablespoons olive oil
1 teaspoon Italian seasoning
3 tablespoons bottled Italian salad dressing, divided
1 cup shredded Cheddar cheese
1 cup shredded Mozzarella cheese
2 (3-ounce) packages sliced pepperoni
1/4 cup Parmesan cheese
Directions
Let dough rise in a warm place until doubled.
Meanwhile, in a large skillet over medium heat cook venison, onion, green pepper, and mushrooms in oil until meat is no longer pink; drain.
Stir in Italian seasoning; set aside.
On a lightly floured surface, punch down dough.
Roll out each loaf into a 16×8″ rectangle; cut in half width-wise.
Brush Italian dressing over each square to within 1″ of edges.
On half of each square, mound a 1/4 of the venison mixture, cheddar and mozzarella cheeses and pepperoni.
Fold dough over and seal edges well.
Place on a greased baking sheet and brush with remaining dressing; sprinkle with Parmesan cheese.
Bake at 350 F for 30-35 minutes or until golden brown.
Slice, serve with spaghetti sauce if desired.