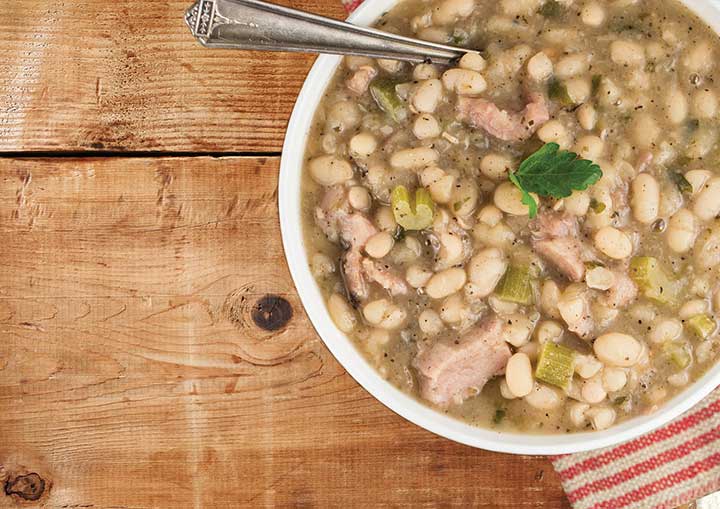 In honor of the annual Youth Tour Washington, D.C. trip application deadline, we share this favorite recipe. Since the 1940s, the traditional U.S. Senate Bean Soup, pictured above, has been on the Senate's menu every day.
Ingredients
1 pound dry navy beans
1 meaty ham bone
1 cup chopped onion
2 garlic cloves, minced
1 cup chopped celery
²∕³ cup mashed potato flakes or 1½ cups mashed potatoes
¼ cup chopped parsley
1½ teaspoons pepper
1 teaspoon ground nutmeg
1 teaspoon oregano
1 teaspoon basil
1 bay leaf
salt, to taste
Directions
Wash and sort beans; in a large kettle, cover beans with 6–8 cups hot water.
Bring to a boil and boil 2 minutes; remove from heat, cover, and let stand for 1 hour.
Add another 2 quarts of cold water and ham bone, then bring to a boil; reduce heat and simmer 1½ hours.
Stir in remaining ingredients; simmer 20–30 minutes until beans are tender.
Remove ham bone, trim off meat and return meat to soup; remove bay leaf.
Serve hot, or freeze for later.