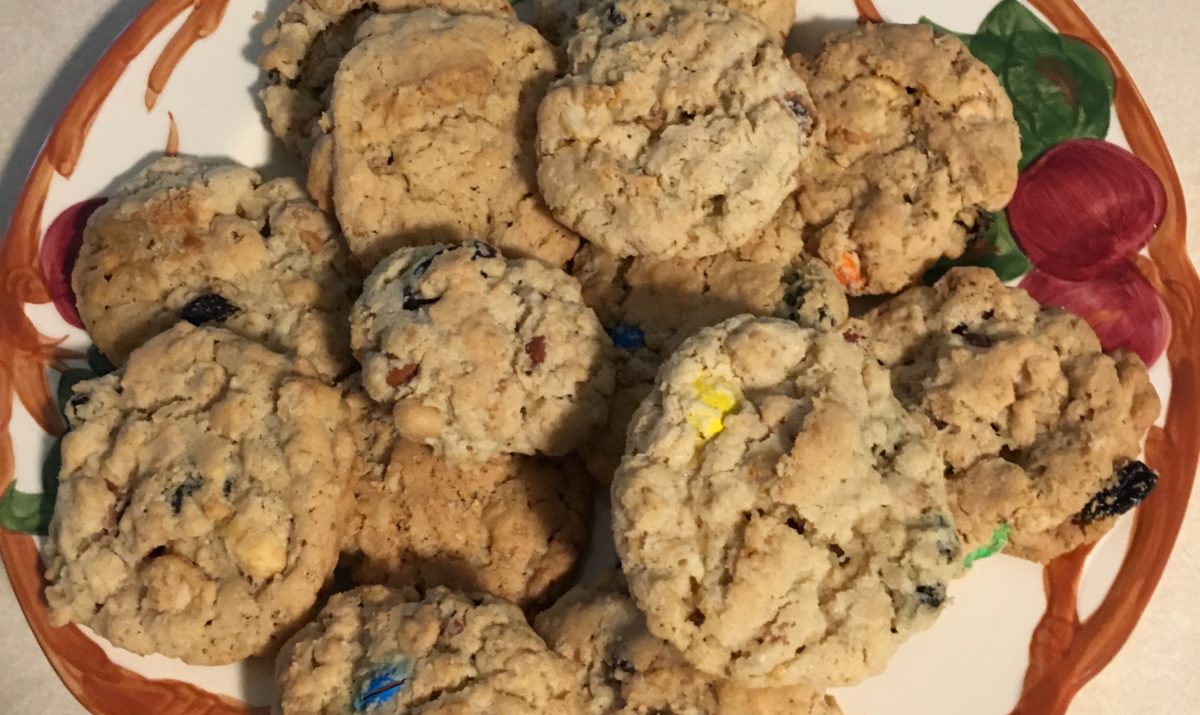 Ingredients
1 cup butter, softened
1 cup brown sugar packed
1 cup granulated sugar
2 eggs
1 teaspoon vanilla
2 cups flour
1 teaspoon baking powder
1 teaspoon baking soda
3 cups trail mix (I use a mix of small nuts, raisins, m&m's)
1 1/2 cups old-fashioned rolled oats
1 1/2 cups granola cereal (a mix of honey & almond goes well with the trail mix)
Directions
Preheat oven to 350 degrees.
Mix butter and sugars until creamy.
Add eggs and vanilla and thoroughly mix.
In a separate bowl, blend together flour, baking powder and soda.
Add flour mixture to butter and egg mixture and mix until all is combined, but do not over mix.
Stir in trail mix oats, and granola.
NOTE: Dough can be refrigerated and baked as needed.
Use a large cookie scoop (1-5/8″) and shape into balls.
Place on an ungreased cookie sheet. Cookies will double in size.
Bake 13-15 minutes or until edges of cookies become a light brown color.
Remove from oven and wait three minutes prior to moving cookies to cooling racks.