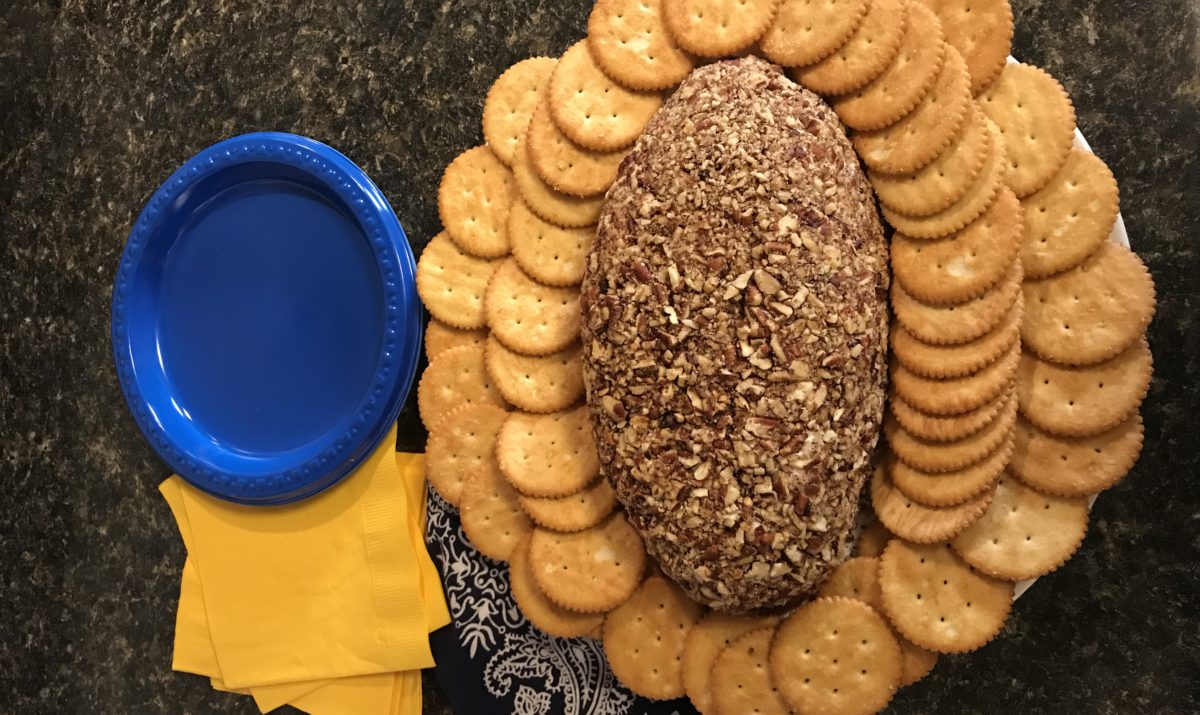 Ingredients
1 1/2 cups pecans
2 (8-ounce) packages softened cream cheese
1 cup shredded sharp cheddar cheese
1 1/2 tablespoon mayo
1 teaspoon lemon juice
1 tablespoon Worcestershire sauce
1/2 teaspoon garlic powder
1  (2.25 ounce) jar dried beef
4 green onions
Directions
Pull cream cheese out to soften.
Preheat oven to 350 F.
Spread pecans on a baking tray and toast for 5-6 minutes. Let cool.
Cream together the softened cream cheese, cheddar cheese mayo, lemon juice, Worcestershire sauce and garlic powder until light and fluffy.
Chop dried beef and green onions. Mix into cheese mixture.
Spoon mixture into plastic wrap and form into football shape. Refrigerate for 2 hours.
Chop the cooled pecans.
Roll the chilled cheese ball in the toasted chopped pecans and serve with assorted crackers or veggies.
Can be stored in fridge for 3-5 days. Or freeze before rolling in pecans.