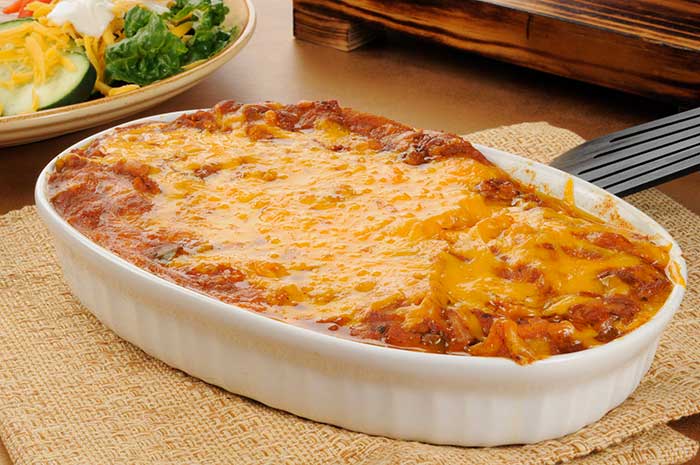 Ingredients
1 lb hamburger
2 – 7 oz cans tomatoes with chiles – undrained
1 – 14 oz can corn – drained
1 – 14 oz can black beans – drained
1 – 11 oz bag tortilla chips
1 – 8 oz bag shredded cheese
Directions
Brown hamburger in large skillet.
Add tomatoes with chiles, corn, and black beans.
Put just enough of mixture in bottom of 9×13 baking pan to cover the bottom of the pan.
Cover with layer of chips.  Put half the meat mixture over chips.  Put half the cheese on top of meat mixture.  Then repeat layers.
Bake at 350 degrees for 20 minutes.
Top with sour cream, olives, green salsa, jalapenos or any other toppings you desire after baking!