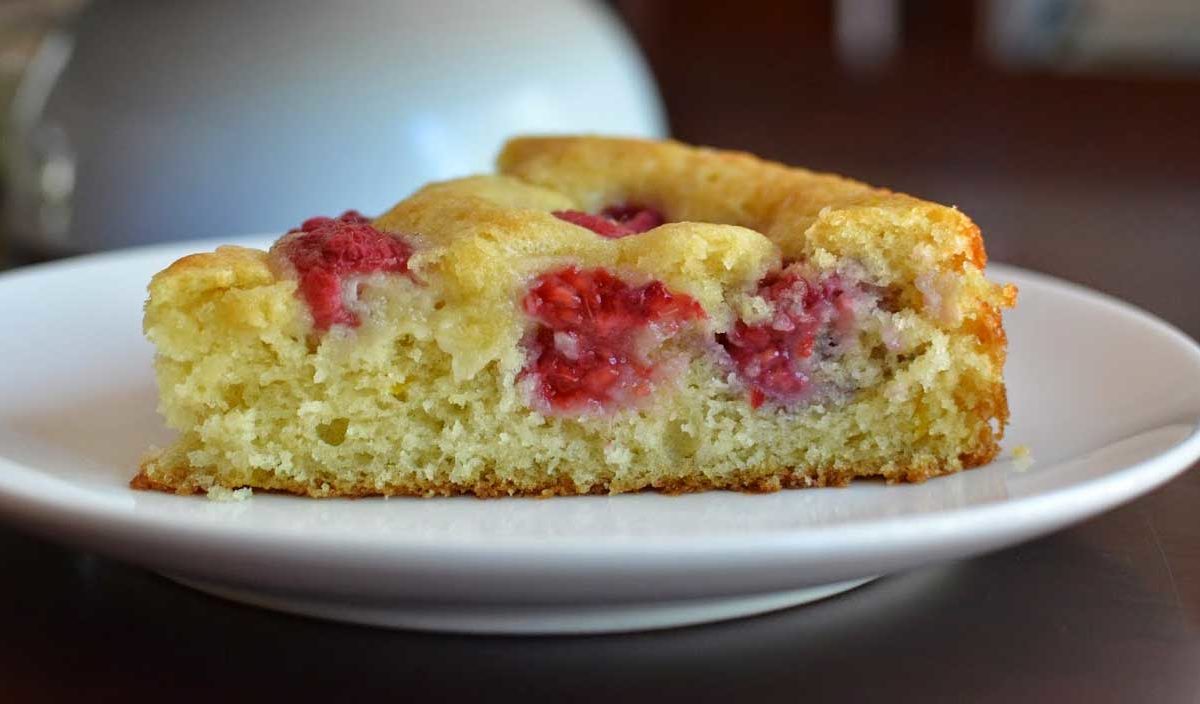 Ingredients
1 cup all purpose flour
1/2 teaspoon baking powder
1/2 teaspoon baking soda
1/2 teaspoon salt
1/2 cup unsalted butter, softened
2/3 cup sugar, plus some for sprinkling on top
1/2 teaspoon vanilla extract
1 large egg
1/2 cup buttermilk, well-shaken
1 1/2 cups mix of blueberries, blackberries and raspberries
Lemon Whip
1 1/2 cups heavy whipping cream, very cold
3 tablespoons sugar
1 1/2 teaspoons vanilla
3/4 teaspoons finely grated lemon zest
Directions
Preheat oven to 400ºF.
Butter and flour a 9-inch round cake pan.  (Do not use cooking spray).
Add flour, baking powder, baking soda and salt to bowl and whisk to mix.  Set aside.
In a larger bowl, beat softened butter, and sugar until pale yellow and fluffy.  Then mix in vanilla and lemon zest.  Add the egg and mix very well.
Alternate mixing the buttermilk and the dry ingredients into the butter-sugar bowl.  Do this in 2-3 batches for both the dry ingredients and the buttermilk and mix thoroughly each time.  The batter will be slightly thick.
Spoon batter into buttered cake pan.  Evenly distribute your berry on top of the cake.  Do not push berries into the cake batter.  Gently submerge them about halfway into the cake.  OPTIONAL: Sprinkle sugar on top of cake.
Bake until cake is golden brown.  About 25 minutes.  Cool in pan for 15-20 minutes and then invert to remove from pan.
For the Lemon Whip: Add heavy cream, sugar, vanilla and lemon zest to bowl and whip at medium-high speed until soft peaks form. (about 5-7 minutes).  Chill and serve dolloped on top of cake.